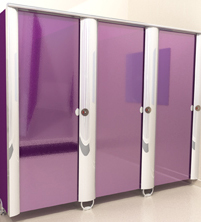 The effects of unsanitary living are devastating; the majority of the world's diseases are caused by faecal matter.
Bolton, Lancashire (PRWEB) September 23, 2011
In research conducted this week in conjunction with the current Water Wars: Fight The Food Crisis exhibition at the London Science Museum, it was revealed that an internet connection was more important than access to a working toilet. The study was executed amongst museum visitors to raise an awareness of the technologies required to provide clean fresh water for consumption and farming in Third World countries.
When asked to rate the top fifty things that they could not live without, Brits opted for sunshine in the top spot with an internet connection in 2nd place, and social networking website Facebook ranking 5th. This confirms that those polled would prefer updating their Facebook status instead of having access to a shower, which charted in 13th place, NHS services (# 6), fresh vegetables (# 16), fresh fruit (# 21) and a working toilet (# 9).
The complete list of 50 items that the British cannot live without is: 1.Sunshine; 2. Internet connection; 3. Clean drinking water; 4. Fridge; 5. Facebook; 6. NHS; 7. Cooker; 8. Email; 9. Flushing toilet; 10. Mobile phone/smartphone; 11. Tea and coffee; 12. Washing machine; 13. Shower; 14. Central heating; 15. Painkillers; 16. Fresh vegetables; 17. Vacuum cleaner; 18. Kettle; 19. Sofa; 20. Shoes; 21. Fresh fruit; 22. Google; 23. Car; 24. Hair straighteners; 25. Public transport; 26. Laptop; 27. Chocolate; 28. DVD player; 29. Wristwatch; 30. Make-up; 31. Flat screen TV; 33. Wedding Ring; 34. Tumble dryer; 35. Bottled water; 36. Ebay; 37. Bicycle; 38. Ipod; 39. Air conditioning; 40. Light bulbs; 41. Spell-check; 42. Sat nav; 43. Push-up bra; 44. Nintendo Wii; 45. Ipad; 46. Gym membership; 47. Football season ticket; 48. Freezer; 49. Xbox; 50. Twitter.
'Brits are obsessed by the weather, so it's not surprising that sunshine was rated as the top thing we couldn't live without,' says Sarah Richardson, the Exhibition Manager at the London Science Museum. 'But to say you can't live without material things over drinking water is crazy.'
'The results of the survey reveal that our modern society relies on some form of technology to get them through the day,' says Richard Dalton of Qubicle, which supplies shower cubicle spares and washroom toilet cubicles to companies around the country. 'That's a sad state of affairs when there are so many million people who don't have access to even the simplest facilities in order to survive.'
Charity: Water Log reported that an estimated 2.5 billion people currently survive without toilets. 'The effects of unsanitary living are devastating; the majority of the world's diseases are caused by faecal matter. One gram of faeces alone can have 10 million different viruses, one million bacteria, 1,000 parasite cysts and 100 parasite eggs. Can you imagine all of this sitting in your back garden everyday? That's the reality for millions in the developing world.'
'I provide toilet cubicle designs, shower cubicles, toilet systems and washroom doors to companies across a range of sectors including offices, shops and institutions,' remarked Richard Dalton, owner of Bolton-based Qubicle. 'The nature of my job makes the humble toilet a mundane service a lot of us take for granted.'
The World Toilet Organisation claimed November 19th as World Toilet Day in 2001, with 51 registered events in 19 different countries. WTO formed specifically to aid the provision of toilets as opposed to clean water, which as an issue enjoys a higher public profile and prioritises drinking water above bathroom sanitation.
WASH United, supported by footballer Didier Drogba, reviewed the initiatives used for World Toilet Day 2010, which included 'Squatting' – where people were encouraged to squat for 60 seconds to recognise the plight of those living without adequate sanitation, with many uploading images onto social networking sites with the slogan 'every poo needs a loo!'.
In the UK, the World Toilet Organisation funded a 'Flush Tracker' website to encourage people to consider the superiority of our own sanitation system and how we take it for granted. Flushtracker.com allowed users to enter their postcode immediately after flushing their loo to see how fast and how far the water goes to the nearest treatment plant, mapping all 360,000 miles of the UK's sewerage system.
'November 19th 2011 will be the 10th World Toilet Day, and will no doubt include a number of publicity stunts by various charities and organisations,' said Richard Dalton of Qubicle, suppliers of washroom cubicles and toilet partitions. 'This year, I will be raising awareness and twinning my toilet.'
The website Toilettwinning.org, is a scheme that allows users to couple their home, work or school toilet with a latrine in Burundi, Africa. A £60 donation per loo since the scheme was founded in 2009 has resulted in 1,600 latrines for Burundi, supplying safe toilet facilities for nearly 10,000 people already, whilst donors receive an adoption certificate, photograph and address of their twinned toilet, allowing them to find it on Google Maps.
Cubicle partitions provider Richard Dalton of Qubicle: 'As we approach World Toilet Day on November 19th, I'm attempting to raise an awareness, and the 50 Things survey made me consider that with all of this technology we can put our gadgets to good use, get online and donate for an excellent cause.'
To get involved with World Toilet Day visit: http://worldtoilet.org/wto/
To twin your toilet visit: http://www.toilettwinning.org/what-is-toilet-twinning/
###