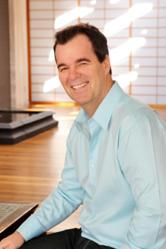 (PRWEB) March 15, 2012
Australia has weathered the global economic downturn well, a fact that has not been lost on the property investors of the world. It is expected that both local and international delegates will attend the first local Rick Otton Bootcamp for 2012, bringing with them a thirst to learn the creative real estate strategies for which Otton is known.
Most of those who register to attend the 3 Day No Money Down Bootcamp will, not surprisingly, be Australians wanting to master the innovative real estate investment techniques that have made Rick Otton an icon in the property world. However, Mr Otton has revealed that there is growing interests from overseas investors as well.
"Australia is rightly seen as a stable economy, one in which real estate investing is perceived as safe" explained Mr Otton. "The economic climate in the US and Europe is viewed by many property experts as extremely volatile. So we should not be surprised when investors, particularly our northern neighbors, turn their eyes to Australia."
"The longer the economic woes of the rest of the world continue, the more investment dollars will, I believe, flow into Australia" he continued. "Australians who have considered real estate investment should take the blinkers off and start moving now to implement creative strategies."
For over 20 years Otton has made his domain real estate investing, and has created tools and techniques that teach his students how to buy a house with no money - whether through lease options, rent to buy, or installment contracts. But in order to implement them, investors must first learn what options are available to them, and how to convert them into positive cash flow investments.
"At my upcoming Gold Coast Bootcamp, I will demonstrate exactly how I buy a house without a bank - and many of my past students will be there to share their stories as well" said Mr Otton.
He continued "This is event should not be seen as an information session - far from it. It is a 3 day intensive workshop that will equip students with the tools, techniques, strategies and knowledge that will enable them to become property owners, with no money down."
Details about the Rick Otton Bootcamp are at http://www.rickotton.com/bootcamp.htm
About Rick Otton
Rick Otton is an original pioneer of creative property strategies. He is founder and CEO of We Buy Houses, a leading property enterprise which operates in the property markets of the United Kingdom, New Zealand, USA and Australia.
In 1991 he uncovered an innovative strategy of buying and selling real estate and went on to amass a portfolio of 76 properties in his first twelve months of active investing.
Since 2001, Rick has taught over 30,000 students to buy, sell and trade residential property without banks, debt or risk. By employing these same strategies many of Rick's students have made over a million dollars a year in cash and equity, using little or none of their own money, year after year.
In 2008 Rick revealed his strategies in the United Kingdom and became the creator of 'Houses for a Pound'.
He has appeared in the following Australian TV programmes: 2004 ABC documentary 'Reality Bites' and on Today Tonight, Insight and A Current Affair. In October 2007 Rick gave a way a house on national TV during 2 episodes of Channel 9's Hot Property.
Rick Otton has also been featured in Your Property Network, Australian Property Investor, Lifestyle Trader Magazines and in the books: The Secrets of Property Millionaires Exposed!, Ideas: Original Perspectives On Life and Business From Leading Thinkers, Think and Grow Rich in Property, Insider Property Secrets, and Walking With The Wise.
Learn more about Rick Otton at More information, including testimonials from real students, is available at http://www.rickotton.com