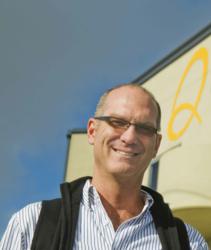 The people who supported our Indiegogo campaign have shown their appreciation for the myriad of uses for our Quickboats, and we thank them sincerely for their far-sightedness
(PRWEB) January 15, 2013
Crowd-funding website Indiegogo.com recently announced that the creative campaign by folding boat manufacturer Quickboats has been listed among its Top 12.
"I'm writing to let you know that your campaign has been selected by Indiegogo as one of this year's Top 12 Creative Campaigns!" read an email from Indiegogo's Andrew Nuddelly to the Quickboats team, and linked to the relevant Indiegogo Blog Post.
Quickboats Managing Director, Deryck Graham, says his team is understandably delighted with the news.
"Our Indiegogo campaign more than tripled our $20k fundraising goal, so it was successful from a financial viewpoint," he explained. "But to be rewarded by Indiegogo for our team's creativity in putting together the campaign is a real bonus."
"We are a small and closely-knit group who share a great passion for Quickboats - the innovative concept, ground-breaking design, and real twenty-first century materials of construction," continued Mr. Graham. "The funding that we have received from the Indiegogo campaign will help us to deliver our first production run earlier than originally planned, and will go a long way to help us continue through the approvals process with organizations like the U.S. Coast Guard."
Mr. Graham and his team believes there is a place for the Quickboats folding boat in a variety of situations, including for recreational fishing, but importantly as well, for use by emergency services organizations.
"We can see a home for our folding boats in every emergency shelter, particularly high ground facilities in areas that are flood-prone, and evacuation centers in hurricane-affected regions," he explained. "Because they can be folded flat and hung on a wall for storage, and then assembled in less than a minute, they will become essential additions to the supplies in fire stations, police rescue units and other first-response facilities."
"The people who supported our Indiegogo campaign have shown their appreciation for the myriad of uses for our Quickboats, and we thank them sincerely for their far-sightedness," continued Mr. Graham. "And of course, we thank Indiegogo for providing the platform for the crowd-funding opportunity it has provided."
Learn more about Quickboats folding boat at Quickboats.com
About Quickboats
Quickboat Holdings Pty Ltd is a privately owned Australian company established to develop and commercialise the Quickboat technology worldwide.
Through its subsidiary, Quickboats has acquired ownership of the Quickboats product, previously known as the Flat-Out-Boat, of which 50 boats were delivered to customers before the product was discontinued by its then owner for strategic reasons.
Following a successful capital raising, Quickboats is now in the process of significantly updating and refining the Flat-Out-Boat. Concurrently, the Company will continue to pursue and secure key patents, trademarks and designs to maintain strong and competitive IP positioning.
The product is showing strong appeal in the traditional outdoor and recreational boating and water sport enthusiasts. Quickboats believes that ultimately the biggest market for its unique folding boats is the "new to boating" market or those who never thought they could own or had a place to store a boat. The Company sees this to be a substantial un-tapped market.
The Company intends to sell using a hybrid distribution strategy which enables both traditional retail outlets and online sales to operate in harmony.
Our People
Doug Verley, Chairman
Deryck Graham, Managing Director / President
James Graham, General Manager / Vice President
For their profiles visit http://www.quickboats.com/staff-profiles