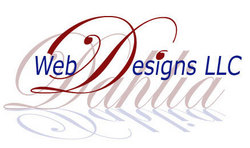 It is critical to the financial planning of a business to align the Quickbooks categories with their business model
Los Angeles, CA (Vocus) July 27, 2010
Businesses may utilize Quickbooks to track line items with general categories for tax purposes. To be able to analyze profits and losses more closely along product and service lines, the tracking should be categorized more effectively.
Quickbooks offers accountants and bookkeepers much flexibility in setup and reporting. "It is critical to the financial planning of a business to align the Quickbooks categories with their business model," states Dahlia Benaroya, President, Dahlia Web Designs LLC and Certified Quickbooks Pro Advisor.
"When we support the financial management of a business, we first look at the company's business model before we establish the best categories for the line items," states Dahlia. "All too often, we find that the business model has not been clearly defined, and in many times, not defined at all."
As an example, a business that has an online store and a wholesale program should have its expenses and income aligned with those programs. One category that is typically not properly aligned to the business model is marketing/advertising. "We find that businesses typically identify the advertising/marketing expenses as one line item for their whole company rather than for the program(s) they relate to," states Dahlia.
When it is done this way, the value of the advertising/marketing becomes unclear. This can lead to the slashing of such (typically large) budgets. If the business can't effectively analyze the data, the budget cuts may inadvertently hit the most successful portion of the business without the company realizing it. This can negatively impact the business' success potential. Without proper categorization, companies cannot understand their true profits and losses for each program, leaving them at a loss as to where they can adjust their budget appropriately.
Quickbooks can also help a business analyze their product line from a profit/loss perspective if the categories are set up correctly. In the case where a business sells multiple brands and types of products, "we have found it beneficial to align the expenses and income to the particular brand and type of product." states Dahlia. This allows the business to analyze the data in a summarized and/or detailed form, enabling them to grasp the real financial picture. They can see how successful each brand and product type is so that they can re-assess their product line more effectively.
With Quickbooks, businesses have the flexibility to support many types of reports and categories. Quickbooks also easily and seamlessly integrates with Excel. This gives companies the necessary tools to analyze their business finances and strategies. "By utilizing these tools effectively, a company can understand the true cost of ownership to successfully implement business strategies and financial planning."
About Dahlia Web Designs LLC:
Dahlia Web Designs LLC provides website design, digital marketing, and business services. Dahlia Benaroya, President, has over 20 years experience in business, marketing and design strategies and services.
Dahlia Web Designs LLC supports 5 divisions within the organization. The website division offers website and digital marketing strategies and design. At SurefireOrganization.com, business services include Quickbooks financial management, business model development, project management, and other services that help clients enhance their efficiency.
Several special initiatives support children. The online kids furniture store at Great Kids Corner is where 'Themes Come Alive for Kids'. The store specializes in themes and collections that children love to bond with. The Kids Love To ® website series recognizes children by showcasing their achievements and portfolios. The Recommended Referrals website is a directory of small businesses offering children's products and services. The directory helps parents find wonderful products and services for their children, and, at the same time, helps small businesses by offering visibility opportunities.
Previous to forming Dahlia Web Designs LLC, Dahlia was a director of Technology Integration Services at an international pharmaceutical company, where she was responsible for spearheading global strategies, managing multi-million dollar budgets, implementing projects and ensuring customer satisfaction.
###