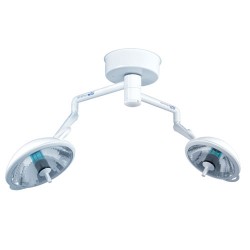 The new Bovie Medical lights are a great addition to our existing Bovie line of products
Issaquah, WA (PRWEB) February 08, 2012
QuickMedical®, a leading distributor of medical supplies and equipment announced today they will add the complete line of Bovie Medical Lights and Accessories to their inventory.
QuickMedicals® currently offers the complete line of Bovie Electrosurgical Generators, reusable electrodes, as well as electrosurgical electrodes in loop, ball, square and needle styles that are compatible with most electrosurgical generators.
"The new Bovie Medical lights are a great addition to our existing Bovie line of products. The new Bovie lights are ideal for all medical procedures, including, patient examinations, diagnostics and surgery,"said Loren Timmons, Director of Marketing at QuickMedical. "The lights can be used in a number of settings, from hospitals to small office practices and come in a variety of specialized configurations."
As an example, the new Bovie Two Combo Surgery Lights are designed to produce the intense light needed for intricate surgical procedures. The System Two's halogen bulbs are rated to produce a range of power from 2,000 to 9,500 foot candles of luminosity while operating at 4,000 degrees Kelvin color temperature for superior tissue rendition.
Over 80 years ago, Dr. William T. Bovie invented the first electrosurgical generator and successfully utilized it in the operating room. Since then Bovie Medical has been setting the standard for the electrosurgical field with a wide range of state of the art electrosurgical generators. lights and accessories.
About QuickMedical:
With great pricing, QuickMedical has the professional medical equipment needed by health care providers. Look for diagnostic equipment, exam tables, weighing and measuring devices, and medical basics such as stethoscopes, thermometers, and sphygmomanometers. QuickMedical also offers a wide selection of professional medical supplies; everything from patient care, to blood testing and exam room products. CLICK HERE TO SEE ALL OF OUR PROMOTIONS.
###