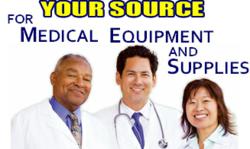 Qtube offers our customers an easy to use educational site where they can learn more about the latest in product development, use and technology
Issaquah, WA (PRWEB) January 05, 2012
According to QuickMedical, 50% of online retailers in the US added video in some form last year, and 31% of Fortune 500 companies have public blogs that incorporate video blogging.
"When you consider that 177 million Americans watch some sort of video online each month, it's not surprising why we would add an educational video site," said Loren Timmons, Director of Marketing at QuickMedical. "With over 150 full feature product videos and educational clinics, QuickMedical and Qtube offers our customers an easy to use educational site where they can learn more about the latest in product development, use and technology."
The majority of Qtube product and clinic video presentations are filmed on site at the QuickMedical facility in their state of the art display and video production room. A number of videos are also supplied to Qtube by vendors and manufacturers for review and placement on the Qtube site.
"Our video/media team put together a dynamic website that will feature product education and help our vendors create and use new video content to promote their goods and services," said Tim Lightell, Social Media Coordinator at QuickMedical. "Over a two day period at our open house, we filmed nearly 50 vendor/product presentations and ten educational clinics, so there is a lot of content on the Qtube site."
About QuickMedical®:
With great pricing, QuickMedical has the professional medical equipment needed by health care providers. Look for diagnostic equipment, exam tables, weighing and measuring devices, and medical basics such as stethoscopes, thermometers, and sphygmomanometers. QuickMedical also offers a wide selection of professional medical supplies; everything from patient care, to blood testing and exam room products. CLICK HERE TO SIGN UP FOR OUR NEWSLETTER.
###