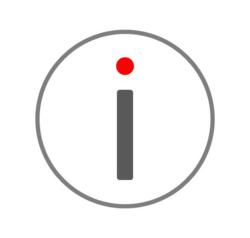 The new alerts centre allows individual users to set up notifications based on changes to scorecards, objectives or metrics
Winchester, UK (PRWEB UK) 11 December 2012
QuickScore is the only business performance management software formally recommended by the Balanced Scorecard Institute. The latest release now incorporates a new alerts centre and an improved user interface.
"The new alerts centre allows individual users to set up notifications based on changes to scorecards, objectives or metrics" say Intrafocus. This level of control provides the means to keep on top of business changes instantly. Rectification plans can then be put into place when needed rather than having to wait until after monthly reports are presented.
Intrafocus first introduced QuickScore into the European market eighteen months ago. It has taken business performance management to a new level by automatically linking metrics to objectives, strategy and strategic initiatives. "Version 2.3 has been a great product" says Clive Keyte, MD at Intrafocus "Version 2.5 has increased the flexibility of the alerts centre allowing individual users to create alert scenarios rather than leaving it to an administrator, it's a small change but one that will undoubtedly be welcomed by our clients"
QuickScore has been highly successful in the USA with both large and small companies. The US Army uses it extensively as their strategic management system providing testament to both the scale and security features of the product. Starbucks use QuickScore to manage over 700 stores, collecting data and feeding it to a central head office management system.
QuickScore provides the means to link company strategy to objectives and metrics and finally to strategic initiatives if required. The sophisticated tracking interface turns metrics into 'scores' which are then fed back up the tree providing a typical red, amber, green, traffic light assessment for all levels within a company or organisation. This delivers an at-a-glance health-check to departments, divisions and headquarters that can be used as the starting point to drill-down for detailed information. For more information on QuickScore, go to the Intrafocus website.
About Intrafocus:
Intrafocus is a business performance management software reseller and consultancy. Having invested heavily in lighter-footprint performance management software Intrafocus believe that companies and organisations want easy-to-use web-based tools to examine and manage their performance data more effectively