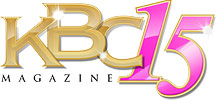 KBC 15 Magazine Making Dreams COme True!
Moreno Valley, CA (PRWEB) May 22, 2013
KBC 15 Magazine is excited to announce that they will be hosting a quinceañera expo with Graciela's Events. The expo will be held June 2 from 3p.m -7 p.m. at Alessandro Blvd., Morena Valley, CA 92553.
The expo provides opportunities for those with upcoming quinceañera celebrations to meet vendors and gather information about party planning services. Vendors will be promoting their party services and providing samples.
Attendees will be able to enter raffles to win great prizes for their quinceañera, like a dress valued at $750, a catering package for 150 people valued at $1,500, a photo shoot session valued at $650, and many other prizes.
To stay updated on all things KBC15 Magazine and to learn about events and quinceañera news, please find them on Facebook, https://www.facebook.com/KBC15Magazine. Their page also provides access to many quinceañera vendors and designers.
About the company:
KBC 15 Magazine is dedicated to making the quinceañera celebration a memorable event for young girls and their families. More than just a way to find the most beautiful quinceañera dresses, the publication highlights all things glamorous about the quinceañera event including beauty and makeup, hair and fashion. Having provided quinceañera makeup and hair designs to hundreds of young women for their special event, Cellia Carillo CEO of KBC 15, launched the publication as a way to create a keepsake for the families and to share this long lived tradition in the community. KBC 15 serves the areas of Riverside, Moreno Valley, San Bernardino, Colton, Redlands, Victorville, Apple Valley and Los Angeles. Once a year, KBC 15 gives away a special star-studded quinceañera party to 14 young women from these Southern California communities. For more information on KBC15, please visit their website.