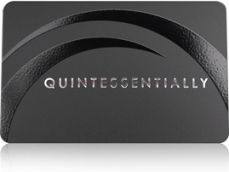 Quintessentially is fantastic at organising all the things that you don't have time to do yourself. Thoroughly impressive and competent." --Sophie Dahl
London, UK (PRWEB) January 25, 2012
Quintessentially is the passport to the very best life has to offer, and with the company working round the clock, the team can make sure that they know what someone should spend their money on before they do.
The Golden Ticket
Whether it is a box at Manchester United, tickets to a super-hot premiere or the VIP area at a Rihanna world tour, ask Quintessentially and they will be able to get it, making sure every step of the way is as smooth as possible.
Maybe charity is also close to someone's heart? If this is the case, donating to Quintessentially Foundation's charities maybe important, and one can have fun along the way whether it is jumping out of planes, cycling from London to Scotland or getting into some fabulous VIP fund-raising events.
Travel In Style
Quintessentially Travel are a best friend when it comes to escaping to the likes of Barbados or Bermuda. The team is always on call to ensure that someone gets the most out of a trip.
Whether you're looking to surprise a loved one with a romantic getaway to the Cote d'Azur or plan a winter extravaganza on the slopes of Courcheval, the in-house specialists have all the insider knowledge needed to organise an unforgettable trip inclusive of a match made in hotel heaven.
And for those who like to travel in style, Quintessentially Aviation and Quintessentially Driven can offer an impressive arrival wherever someone may be going, from chauffeur driven cars to private jets.
Gifts with a Twist
Whether it's Christmas, a big birthday, or a landmark anniversary, the team can provide a personal shopping service to help someone find the perfect present. Maybe one wants to treat themselves? The fantastic team of specialists at Quintessentially Gifts can get anything the heart desires.
Dreamed of buying that ever longed for designer bag? At Quintessentially Gifts skip the waiting list and a Hermès bag will be on the doorstep the next day.
Invest In The Future
When someone comes into money investing in a new property is always top of the list. At Quintessentially Estates the team can show someone the most beautiful properties in the UK and abroad that may catch the eye. Once settled, their home management team can get anything someone needs from organising a housekeeper to arranging for groceries to be delivered.
The Ultimate Membership
For all the above services and more the ultimate asset would be to purchase a Quintessentially Membership. Here the team will provide someone with their every need and more – they know what someone needs before they do.
Whether it's for business or pleasure, the Dedicated and Elite tiers of Membership are designed so that everything is catered to that preferred level of assistance.
For all press enquiries regarding Quintessentially, please contact: Susannah Grant T: +44 (0) 203 073 6605 / E: susannah.grant(at)quintessentially(dot)com
About the Company:
Quintessentially (http://www.quintessentially.com) is the leading international luxury lifestyle company. Started in 2000 as a small London based concierge service, Quintessentially has experienced a complete transformation in a decade, and currently have offices in over 64 cities around the world. The service provided to their discerning and HNW members is proactive and personalised, catering to every member's need, from last minute restaurant bookings, travel arrangements, and access to private parties, as well as fulfilling every unusual request and successfully connecting businesses all over the world. Quintessentially can offer access to the inaccessible and can make the seemingly impossible, possible. In a bid to ensure only the very best service is delivered across the luxury market, Quintessentially has also launched 32 luxury sister businesses comprised of experts in every luxury division. This includes real estate, travel, luxury retail, wine, art, flowers, private aviation and more (http://www.quintessentiallygroup.com).
###