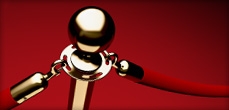 "As well as the day to day, Quintessentially also offers access to the inaccessible."

Emma Sherrard Matthew
Chief Executive Officer
London, UK (PRWEB) February 01, 2012
Quintessentially is a passport to luxury, so what do million-pound earners actually spend their money on? The world's top concierge explain what they supply to those top earners.
Property
On a £1 million salary, mortgages can be purchased up to four to five times if outgoings are low. So what can someone buy in today's property market? Whether it is in Kensington, Chelsea or Knightsbridge, Quintessentially Estates can find an individual or family a beautiful penthouse or flat.
If it is not a city property someone wants, Quintessentially Estates can also source stunning country houses in areas such as; Esher, Guilford or Brentwood.
Education
To a lot of parents, education is the most important aspect of their children's lives, and is one of the most valuable decisions parents have to make. Fees at top public schools can start from £30,000, and it is sometimes almost impossible to get children in.
Quintessentially Education can help with this, a dedicated and highly specialised service which aims to place any child into the right school. The company also offers the service of private tuition, working alongside some of the most highly regarded personal tutors in London.
Leisure
Holidays are a major cost and summers are likely to be taken in a 5* hotel in the Caribbean, renting a beautiful farmhouse in Tuscany or in a ski chalet in the Swiss Alps.
With the Quintessentially Travel Group, there is everything from 5* luxurious hotels and spas to adventure holidays and private jet charter to magnificent villas. Whether someone wants to go on a city break or a safari adventure, Quintessentially Travel can organize everything from the moment someone leaves their doorstep to arriving at their accommodation, and various aspects while on holiday.
Collections
Cars are a favourite for many wealthy people. As a salary rises, so do someone's expectations in terms of cars, but what about other collections such as; Art, Wine and Handbags.
The team at Quintessentially can provide a millionaire with anything their heart desires whether it is a collection of Hermès Birkin Handbags from Quintessentially Gifts, the finest wine collection one can own from Quintessentially Wine or an assortment of paintings and sculptures from Quintessentially Art.
Membership
As a millionaire why not become a member of the ultimate luxury lifestyle club? For all the above services and more the ultimate asset would be to purchase a Quintessentially Membership. Here the team will provide someone with their every need, no matter how unusual– the team is famous for knowing what someone needs before they do.
Whether it's for business or pleasure, the Dedicated and Elite tiers of Membership are designed so that everything is catered to that preferred level of assistance.
For all press enquiries regarding Quintessentially, please contact: Susannah Grant T: +44 (0) 203 073 6605 / E: susannah.grant(at)quintessentially(dot)com
About the Company:
Quintessentially is the leading international luxury lifestyle company. Started in 2000 as a small London based concierge service, Quintessentially has experienced a complete transformation in a decade, and currently have offices in over 64 cities around the world. The service provided to their discerning and HNW members is proactive and personalised, catering to every member's need, from last minute restaurant bookings, travel arrangements, and access to private parties, as well as fulfilling every unusual request and successfully connecting businesses all over the world. Quintessentially can offer access to the inaccessible and can make the seemingly impossible, possible. In a bid to ensure only the very best service is delivered across the luxury market, Quintessentially has also launched 32 luxury sister businesses comprised of experts in every luxury division. This includes real estate, travel, luxury retail, wine, art, flowers, private aviation and more (http://www.quintessentiallygroup.com).
###