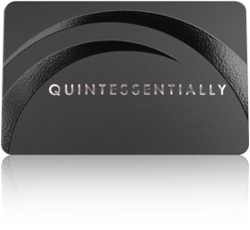 London, UK (PRWEB) February 27, 2012
Quintessentially is the passport to the very best life has to offer, so giving the stars a sneak peak into one of the world's top concierge services will certainly get everyone talking.
The Ultimate Celebration
What is the first thing anyone does to celebrate? Pop open the champagne of course! Quintessentially Wine can source some of the finest champagnes from around the globe, and what better to celebrate then to crack open a bottle of Laurent Perrier, 2004 Louis Roederer or 2002 Dom Perignon with friends and family.
The Ultimate Gift
For a nominated actress what about some astounding Astley Clarke Juliette Pearl Earrings and for a nominated actor what about Georg Jensen Open Book Cufflinks? From Vintage Chanel to Modern Day Hermès, Quintessentially Gifts can source anything that is perfect for a one off Oscar bag fit for a winner.
The Ultimate Household Team
Most of the stars have London pads, and with that Quintessentially Home could provide an exclusive membership for their home concierge service, with access to some of the top domestic staff agencies and home management teams around. Quintessentially Home will prepare the household before, during and after one's trip – dog walking, errand running and even dinner party organising.
The Ultimate Escape
Yes an African Safari is a magnificent adventure, but at Quintessentially Escape there is so much more to choose from. For that flawless goody bag Quintessentially Escape can offer a voucher for access to one of those once in a lifetime trips. From sporting escapes for thrill seekers to gourmet experiences for foodies to extreme expeditions for challenge seekers, Quintessentially Escape has them all.
The Ultimate Membership
The ultimate asset, a Quintessentially Membership, available for all nominated actors and actresses. Here the team will provide someone with their every need and more – they know what someone needs before they do.
For business or pleasure, the Dedicated and Elite tiers of Membership are designed so that everything is catered to that preferred level of assistance, and as a member one is taken care of 24/7.
For all press enquiries regarding Quintessentially, please contact: Susannah Grant T: +44 (0) 203 073 6605 / E: susannah.grant@quintessentially.com
About the Company:
Quintessentially (http://www.quintessentially.com) is the leading international luxury lifestyle company. Started in 2000 as a small London based concierge service, Quintessentially has experienced a complete transformation in a decade, and currently have offices in over 64 cities around the world. The service provided to their discerning and HNW members is proactive and personalised, catering to every member's need, from last minute restaurant bookings, travel arrangements, and access to private parties, as well as fulfilling every unusual request and successfully connecting businesses all over the world. Quintessentially can offer access to the inaccessible and can make the seemingly impossible, possible. In a bid to ensure only the very best service is delivered across the luxury market, Quintessentially has also launched 32 luxury sister businesses comprised of experts in every luxury division. This includes real estate, travel, luxury retail, wine, art, flowers, private aviation and more (http://www.quintessentiallygroup.com).
###