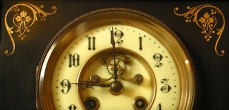 Not only do I use Quintessentially personally, but I believe in them so strongly that my company uses them on an exclusive basis for our 400 clients."

Tokyo Member
London, UK (PRWEB) February 13, 2012
When it comes to popping the question, for some it is a simple declaration of love and commitment, but now society is entering the world of the "extreme proposal". Recently Holly Valance became engaged to property tycoon Nick Candy, and in style, with the words "Will you marry me?" written in fire on the beach. Quintessentially reveal what the most romantic requests they have received, and not just on Valentine's Day.

A member was visiting Amandari with his wife for their 12 year anniversary. The member notified Quintessentially to arrange for a priest, flowers and champagne for the couple to renew their vows at their villa on the beach within 24 hours.
Arrange for a private jet for a China member to fly to Morocco for a unique marriage proposal.
A Sky diving proposal was requested, whereby Quintessentially arranged the flights and for the champagne and ring to be ready on the plane.
Quintessentially received a last minute request to surprise one's girlfriend, which included a chartered helicopter ride around the city of Tokyo after dark, Blueman Show special seats, and finally dinner at Alain Ducasse + Chanel Restaurant, BEIGE Tokyo – all on the busiest day of the year, Christmas Eve.
Quintessentially flew a member out to ElGouna by the Red Sea with the fiancée to celebrate Valentine's Day –a limo picked them up from the airport, which took them to the pier for brunch at the couple's favourite restaurant where Quintessentially had booked their special table, this was followed by an appointment at a luxury spa. After this, they were taken to a luxury yacht where the couple had a sunset gourmet meal prepared by a private chef and then back to land where Q flew them back to Cairo. All the arrangements including menu selections and booking were done in 24 hours.
For all press enquiries regarding Quintessentially, please contact: Susannah Grant T: +44 (0) 203 073 6605 / E: susannah.grant(at)quintessentially(dot)com
About the Company:
Quintessentially (http://www.quintessentially.com) is the leading international luxury lifestyle company. Started in 2000 as a small London based concierge service, Quintessentially has experienced a complete transformation in a decade, and currently have offices in over 64 cities around the world. The service provided to their discerning and HNW members is proactive and personalised, catering to every member's need, from last minute restaurant bookings, travel arrangements, and access to private parties, as well as fulfilling every unusual request and successfully connecting businesses all over the world. Quintessentially can offer access to the inaccessible and can make the seemingly impossible, possible. In a bid to ensure only the very best service is delivered across the luxury market, Quintessentially has also launched 32 luxury sister businesses comprised of experts in every luxury division. This includes real estate, travel, luxury retail, wine, art, flowers, private aviation and more (http://www.quintessentiallygroup.com).
###