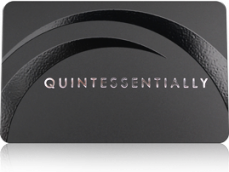 London, UK (PRWEB) July 03, 2012
With many couples and celebrities alike splitting up, the Quintessentially Group provide advice on what couples can do to make it a mission for their marriage to last forever, whether it be romantic getaways or a small token of affection.
Avoid Tropic Thunders with Holidays Abroad
A private villa on a secluded shore in the Caribbean or a luxury ski chalet in the mountains of Switzerland, Quintessentially Villas can recommend the most peaceful and romantic destinations where husband and wife can spend quality time together. Start that journey without arguments and jet off in a private jet from Quintessentially Aviation, landing them right next to that dream villa.
It's a Risky Business without Gifts
A small token of affection is sometimes all it takes to show someone the sparkle is still there, and Quintessentially Gifts have an array of beautiful gifts that will do just this. From a beautiful Hermés Birkin bag to a stunning diamond bracelet, every girl wants to be spoilt spontaneously once in a while. For men, make sure their needs are also met from investing in an exquisite designer watch or even an adventure in the form of a driving experience.
Have a Cocktail Once in a While
Take some time out away from that hectic lifestyle once in a while and spend some quality time with the other half in some of the world's greatest restaurants. Investing in a Quintessentially Membership allows one to dine in some of the top Michelin star restaurants around - perfect to surprise that special husband or wife when quality time is needed away from work or the children.
Learn All The Right Moves
Sometimes couples lose their way and don't remember why they are together. Once in a while go out dancing or see a show together – if anything why not take up a hobby together? Whether someone is interested in attending a Wine Masterclass with Quintessentially Wine or finding a dance tutor to re-live the memories of a wedding day, there is always something for couples to do.
Don't Lose it with Each Other
Finding the house is turning into war zone and one is fighting knight and day because the house is in an unstately mess? Hire Quintessentially Home's team and they can take everything off those busy hands from doing the grocery shopping, hiring childcare and managing the interior design that may be needed. It means at the end of the day a couple can sit back and relax with each other.
For all press enquiries regarding Quintessentially sister businesses, please contact: Quintessentially Communications T: +44 (0) 203 073 6752 / E: communications(at)quintessentially(dot)com
About the Company:
Quintessentially is the leading international luxury lifestyle company. Started in 2000 as a small London based concierge service, Quintessentially has experienced a complete transformation in a decade, and currently have offices in over 60 cities around the world. The service provided to their discerning and HNW members is proactive and personalised, catering to every member's need, from last minute restaurant bookings, travel arrangements, and access to private parties, as well as fulfilling every unusual request and successfully connecting businesses all over the world. Quintessentially can offer access to the inaccessible and can make the seemingly impossible, possible. In a bid to ensure only the very best service is delivered across the luxury market, Quintessentially has also launched 32 luxury sister businesses comprised of experts in every luxury division. This includes real estate, travel, luxury retail, wine, art, flowers, private aviation and more.