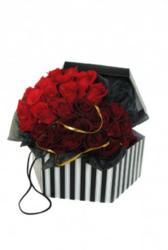 London, UK (PRWEB) February 07, 2012
The Quintessentially Group has just cracked out a list of romantic and quirky suggestions on what to do and give on February 14.
Thought About….Flowers?
For the women who love a vibrant bunch of red roses Quintessentially Flowers are offering a selection of blossoming bouquets and quirky gifts this year. In addition to the traditional red rose and tulip bouquets, there are also some very quirky arrangements in the form of spears through hearts of flowers.
They will also be able to create bespoke bouquets that are custom made to meet specific needs on an individual basis.
Thought About….Champagne?
There is only one champagne to drink this year - the inimitable Laurent Perrier Rose! Expect raspberries and strawberries in abundance, and don't feel afraid to pair this with an assortment of foods. Combining superbly with a variety of fish, rare lamb or duck dishes, this really is the perfect accompaniment to a romantic evening.
The experts in Quintessentially Wine can go a step further and provide someone with advice on what food to pair wine with this Valentine's Day, making someone look like a true connoisseur in front of her.
Thought About….A Special Gift
Jewellery, lingerie, cufflinks? On Valentine's Day this is the question on both men and women's minds. What is the perfect gift to give that someone special? At Quintessentially Gifts the team are on hand to get someone anything, no matter how large or small. Maybe try some beautiful black silk lingerie from top designer Alöe for the lucky lady and maybe Penhaligon's Men's Shave Pack for him.
Thought About….The Restaurant
Whether it be looking over the London skyline or nestled in the privacy of the countryside, Quintessentially can get the golden ticket to any restaurant in the capital and on its outskirts. So if wining and dining the other half is the way forward, Quintessentially are happy to book that top table with those extra little things needed – flowers and champagne of course.
Thought About….Something Unique
Maybe the grand gesture is on someone's mind. If so, surprise that loved one with a romantic helicopter tour as the sun goes down over. Quintessentially Aviation can help couples capture the capital in its true form, soaring over the timeless beauty of London.
With champagne and views like no other, one will be sure to have the best seats in town.
Prices start from 700 GBP + VAT from Elstree Aerodrome or 2,125 GBP + VAT from Battersea.
For all press enquiries regarding Quintessentially, please contact: Susannah Grant T: +44 (0) 20 3073 6725 / E: susannah(dot)grant(at)quintessentially(dot)com
About the Company:
Quintessentially(http://www.quintessentially.com) is the leading international luxury lifestyle company. Started in 2000 as a small London based concierge service, Quintessentially has experienced a complete transformation in a decade, and currently have offices in over 64 cities around the world. The service provided to their discerning and HNW members is proactive and personalised, catering to every member's need, from last minute restaurant bookings, travel arrangements, and access to private parties, as well as fulfilling every unusual request and successfully connecting businesses all over the world. Quintessentially can offer access to the inaccessible and can make the seemingly impossible, possible. In a bid to ensure only the very best service is delivered across the luxury market, Quintessentially has also launched 32 luxury sister businesses comprised of experts in every luxury division. This includes real estate, travel, luxury retail, wine, art, flowers, private aviation and more (http://www.quintessentiallygroup.com).
###