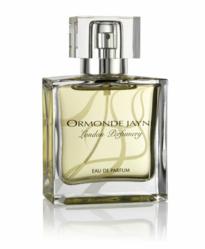 London, UK (PRWEB) May 28, 2012
From the everyday to the extravagant, Quintessentially Gifts names the top 5 gifts they recommend you mark this occasion with.
Ormonde Jayne Frangipani Eau de Parfum 50ML – GBP 80
A special perfume for a special woman, Ormonde Jayne is one of quality and true luxury. The use of special oils sets it apart from the rest of the perfume industry and is one women will be able to wear during the day and for evening affairs.
Globe-Trotter 28" Centenary Suit Case with Wheels in Grey & Black – GBP 945
With the Queen travelling all around the world, travelling in style is a must! This red and tanned luxurious coloured piece of luggage is not only sophisticated but also practical due to its wheels. There is no need to carry it around! Take a leaf out of the Queen's book and invest in a suitcase that isn't going to cause injury.
Hattie Rickards Bitsy Octo Earrings – GBP 990
These beautiful earrings by British Designer Hattie Rickards have the perfect combination of classic and modern and is 18k gold, representing classic and timeless style. The colour of the Blue Enamel makes this the perfect jewellery piece to make someone feel like a Queen too.
Chris Beetles Fine Photographs Sir Cecil Beaton: The Queen, Variation On The Official Coronation Portrait, 1953 – GBP 8,500
This great picture taken by Cecil Beaton in 1953 shows the Queen on that famous Coronation Day. What a great way to celebrate the Jubilee, a reminder of where everything started 60 years ago.
Poussiere Hermes Crocodile Birkin – GBP 41,000
This handmade 35cm Birkin is arguably the most famous of all Hermes bags. It has the classic design, unique crocodile leather and stylish colour that women would love to use this summer – especially for all the events and weddings that are approaching.
For all of Quintessentially Gifts' latest loves and international designer finds, follow the new Quintessentially Gifts blog: http://blog.quintessentiallygifts.com/.
Visit http://www.quintessentiallygifts.com to order online or for specialist advice call + 44 (0) 845 224 2617
For all media enquiries please contact Alex Allason on E: alex.allason(at)quintessentially(dot)com / P: +44 (0)203 073 6752
About the Company:
Quintessentially Gifts, specialists in luxury and bespoke gifts, is part of the Quintessentially Group. Quintessentially Gifts has offices in London, Oslo and Geneva. Quintessentially is a private members club with a global concierge service. Available 24 hours a day, 365 days a year, our expert fixers are always on hand to aid and assist our members – whether it be sourcing tickets to much anticipated sporting events, providing access to the hottest gigs in town, securing last minute hotel bookings and travel deals, or simply making restaurant reservations. What's more, a Quintessentially membership provides unlimited access to an unrivalled package of privileges, preferential rates and bespoke services - therefore not only saving our members time, but also money. In recent years, Quintessentially has undergone a rapid expansion - from the original concierge concept - into a global luxury lifestyle group, with a portfolio of businesses encompassing property, events, wine and art consultancy. With 65 offices worldwide and further plans for Amsterdam, Auckland, Chicago, Kuala Lumpur, Luxembourg and more this year, Quintessentially has quickly become a global support system for its members, wherever they may be.