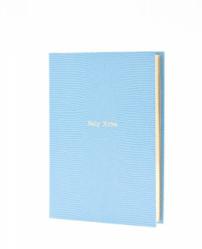 London, UK (PRWEB) January 09, 2012
Want to splurge that new baby like Beyoncé will? Quintessentially Gifts picks the top 5 presents they would buy that bundle of joy.
Pink or Blue? Either will do – GBP 35
Having a baby is a milestone in a relationship, so keeping a record of everything is important to parents. With Sloane Stationary's Baby Notes Notebook, they can do just this. All notebooks are made to order and can be blocked as required. For embossing, colour and size options, please enquire.
Keeping warm in 37 Degrees– GBP 10-47
The top priority for parents is to keep their baby safe and snug, so why not do this with a cool patterned sleep sack? 37 Degrees have created a patterned sleep sack (and many other beautiful pieces) using smart textiles to solve the problem of temperature regulation for new-borns. This sleep sack makes for a cosy night's sleep for both baby and parents.
A Lovely Gift at Any time– GBP 100
Baby box sets are the typical new baby present when no one knows what to get. So why not get the ultimate baby box set from Bamford, perfect for bathing and bedtime. The box set includes a range of some beautiful baby essentials, which include: organic baby massage and bath oil, organic baby balm, organic baby cream, organic baby powder, a baby bib and a typical cuddly toy, because face it, every baby needs one.
A Children's Classic the Velveteen Rabbit – GBP 3,750
They may not be able to read books as a new-born, but why does that matter? The Children's Classic; The Velveteen Rabbit by Margery Williams is a book that every child should adore, and with this fine edition sourced from Quintessentially Gifts it is a timeless. This edition is finely bound by The Chelsea Bindery in pale tan morocco and a pictorial onlay of the Velveteen Rabbit itself.
Record Memories with Rory Carnegie– GBP POA
As with a written record, the most important thing with a new baby is photos! Memories are treasured for a lifetime, so why not place these in a beautifully bounded book by Rory Carnegie. Rory Carnegie Books offers someone the unique opportunity to commission celebrated photographs of that new family.
For all of Quintessentially Gifts' latest loves and international designer finds, follow the new Quintessentially Gifts blog: http://blog.quintessentiallygifts.com/.
Visit http://www.quintessentiallygifts.com to order online or for specialist advice call + 44 (0) 845 224 2617
For all media enquiries please contact Katrina Israel on E: Katrina(at)quintessentiallygifts(dot)com / P: +44 (0)845 224 2617 ext 6668
About the Company:
Quintessentially Gifts, specialists in luxury and bespoke gifts, is part of the Quintessentially Group. Quintessentially Gifts has offices in London, Oslo and Geneva. Quintessentially is a private members club with a global concierge service. Available 24 hours a day, 365 days a year, our expert fixers are always on hand to aid and assist our members – whether it be sourcing tickets to much anticipated sporting events, providing access to the hottest gigs in town, securing last minute hotel bookings and travel deals, or simply making restaurant reservations. What's more, a Quintessentially membership provides unlimited access to an unrivalled package of privileges, preferential rates and bespoke services - therefore not only saving our members time, but also money. In recent years, Quintessentially has undergone a rapid expansion - from the original concierge concept - into a global luxury lifestyle group, with a portfolio of businesses encompassing property, events, wine and art consultancy. With 65 offices worldwide and further plans for Amsterdam, Auckland, Chicago, Kuala Lumpur, Luxembourg and more this year, Quintessentially has quickly become a global support system for its members, wherever they may be.
###