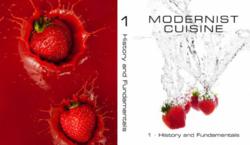 London, UK (PRWEB) October 28, 2011
It's easy to become fed up of the typical traditional Christmas presents. Who needs yet another pair of socks? Instead turn the ordinary into extraordinary with unique pieces from Quintessentially Gifts' e-commerce website.
Instead of an ordinary cook book, try a culinary experience
For the budding Heston Blumenthal, stuff that person's epicurean stocking with Modernist Cuisine: The Art and Science of Cooking six-volume set boxed in a Perspex cube. Let them discover astounding new flavours and textures using revolutionary culinary techniques with more than 3,200 mouth-watering images to tantalise the taste buds.
Make even the biggest techno-phobe gadget-savvy
With iPads flying off the shelves at lightning speed this Christmas season, Quintessentially Gifts have sourced the perfect companion for that tech accessory. This Mark/Giusti Cosmati iPad 2 cover not only looks super stylish, but it is the perfect way to protect an iPad2 – and, what's more, the cover doubles up as a stand to make it easier to watch films or browse the internet. Work hard. Play hard.
Turn boring bath bubbles into a blissful bluebell pampering session
Someone is bound to receive at least one typical bath set this Christmas, so why not stand out from the crowd with a luxurious gift set from Penhaligon's? Created in 1978, Penhaligon's timeless bluebell scent embodies the pure and unadulterated distillation of the scent of bluebell woods.The gift set features: Bluebell 100ml Eau de Toilette, Bluebell Bath Oil, Bluebell Talcum Powder, Bluebell Classic Candle and a Goose Feather Powder Puff.
Go bespoke for the family's board game battles
Everyone loves a board game battle after Christmas lunch (however much a person will try and deny it) so why not invest in the experience? The printed leather Monopoly® Board from Quintessentially Gifts is a true winner for budding gamers of all ages. Manufactured by British heritage company Geoffrey Parker, this full size Monopoly® Board has a luxuriously printed leather French blue top, felt lined leather tray with pewter playing pieces and cards stowed below. The games don't have to stop at just Monopoly® however; Scrabble, Chess and Backgammon also come in this deluxe bespoke form.
A scarf for every occasion
Whether silk, cashmere or fur, a scarf is the ultimate accessory stocking filler, so why not make it spectacular! The Multi Way Luxe Scarf, by London-based designer Hayley Menzies, is a luxurious cover-up, offering a modern spin on the classic pashmina. This lightweight 100 per cent cashmere scarf is trimmed in vintage fox fur and is perfect for trans-seasonal temperatures.
For all press enquiries regarding Quintessentially Gifts, please contact: Katrina Israel T: +44 (0)845 224 2617 ext 6668 / E: katrina(at)Quintessentiallygifts(dot)com
About the Company
Quintessentially Gifts is a sister business of Quintessentially. Quintessentially is the leading international luxury lifestyle company. Launched in 2000 as a small London based concierge service, Quintessentially has experienced a complete transformation in a decade, and currently have offices in over 64 cities around the world. The service provided to their discerning and HNW members is proactive and personalised, catering to every member's need, from last minute restaurant bookings, travel arrangements, and access to private parties, as well as fulfilling every unusual request and successfully connecting businesses all over the world. Quintessentially can offer access to the inaccessible and can make the seemingly impossible, possible. In a bid to ensure only the very best service is delivered across the luxury market, Quintessentially has also launched 32 luxury sister businesses comprised of experts in every luxury division. This includes real estate, travel, luxury retail, wine, art, flowers, private aviation and more (quintessentiallygroup.com).
###