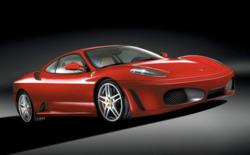 London, UK (PRWEB) December 06, 2011
A luxury sports car is every boy's dream, whether it is owning one or just experiencing its speed on the track. Ferraris, Lamborghinis and Bugatti's being some of the most expensive and sought after cars, so it is important to have fun and stay safe when doing this. Various companies from the Quintessentially Group point out what services they offer to provide someone with a super car experience they will remember.
Quintessentially Covered
If owning a seriously fast supercar has been a dream since being a boy, go for it! Remember, however, accidents happen, and it would not be fun having to fork out a fortune if car insurance hasn't been considered. It just takes one call and the Quintessentially Covered team can arrange insurance then and there to cover the car in the UK and also in Europe if needed.
Quintessentially Covered is all about protecting a lifestyle, and will cover a range of risks in someone's life, not matter how extensive.
Quintessentially Escape
Aspire to own a supercar? Go on a supercar tour to test out the real thing before buying it. Quintessentially Escape provides a supercar tour that can take a group alongside the stunning lakes and up into The Dolomites in Europe, while staying at some fantastic spa hotels and eating in some top Michelin Star restaurants along the way.
The Quintessentially Escape team will also make sure someone gets the full experience of a supercar by driving on certain roads that are closed to the public and pass some daring roads in The Alps.
Make it a lifelong experience when the tour ends, and buy that dream car alongside classic car insurance from Quintessentially Covered.
Quintessentially Driven
Think Quintessentially Driven is only a chauffeur driven service? Think again! The company also provide a prestige self-drive service where one can experience the rush of some of the most beautiful supercars in the UK and New York. A Ferrari F430, Lamborghini Gallardo and Mercedes Benz SL65 are only some of the cars that can be requested upon landing in the UK or New York from Quintessentially Driven.
For further information on car insurance for supercars contact george(dot)frost(at)quintessentiallycovered(dot)com / T: +44 (0)845 474 9975.
For further information on supercar tours contact enquiries(at)quintessentiallyescape(dot)com / T: +44 (0)845 224 2506
For further information on supercar self-drive hire contact driven@quintessentiallydriven(dot)com / T: +44 (0)845 4747 145
About the Company
Quintessentially Escape, Quintessentially Driven and Quintessentially Covered are all sister businesses of Quintessentially, the leading international luxury lifestyle company. Launched in 2000 as a small London based concierge service, Quintessentially has experienced a complete transformation in a decade, and currently have offices in over 64 cities around the world. The service provided to their discerning and HNW members is proactive and personalised, catering to every member's need, from last minute restaurant bookings, travel arrangements, and access to private parties, as well as fulfilling every unusual request and successfully connecting businesses all over the world. Quintessentially can offer access to the inaccessible and can make the seemingly impossible, possible. In a bid to ensure only the very best service is delivered across the luxury market, Quintessentially has also launched 32 luxury sister businesses comprised of experts in every luxury division. This includes real estate, travel, luxury retail, wine, art, flowers, private aviation and more (http://www.quintessentiallygroup.com).
###