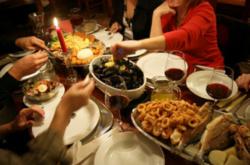 London, UK (PRWEB) January 26, 2012
Quintessentially Home can help organize everything for that late night feast, from the menu planning to the table décor, so sit back and let them do their job.
Get Set for the Party
From day one of requesting the team to organise a dinner party, everything will be thought of. First things first, the house should be cleaned from top to bottom as a good impressions on guests. Quintessentially Home can carry out an intense clean or just spruce up the house before the dinner party. They work with the best, trustworthy suppliers in London, who will carry out 5* cleaning to impress.
Setting the Scene With A Well Dressed Table
The first thing guests will see when entering a house is the type of table setting. Quintessentially Home will make sure the atmosphere of the evening is set with the perfect place settings, using great table centerpieces and the finest china.
Don't Make A Meal Out Of Menu Planning
Planning what to feed guests can be the trickiest part of organising a dinner party. It's dangerously easy to fall into the trap of leaving it to the last minute and then frantically dashing around the supermarket stuffing your trolley with anything you come across.
Quintessentially Home can work with some of the top chefs or plan a delicious menu that one can pass off as their own, proving to guests that yes, their hosts can cook.
The Big Booze Shop
If those guests are drinkers, then nothing gets a dinner party going like a few well thought out beverages. Is the wine cellar empty? Quintessentially Home will work with some of the top wine experts at Quintessentially Wine to provide someone's dinner party with alcohol that fits that mouth-watering menu and get guests in the party spirit.
Jazz Up The Entertainment
To make a really memorable evening, it's essential to provide some after dinner entertainment. Whether someone wants a jazz band, a running playlist on their iPod or a singer to serenade their guests, Quintessentially Home can organize this.
Visit http://www.quintessentiallyhome.com or Call + 44 (0) 207 201 0700
for specialist advice
About the Company:
Quintessentially Home is a sister business of Quintessentially. Quintessentially is the leading international luxury lifestyle company. Launched in 2000 as a small London based concierge service, Quintessentially has experienced a complete transformation in a decade, and currently have offices in over 64 cities around the world. The service provided to their discerning and HNW members is proactive and personalised, catering to every member's need, from last minute restaurant bookings, travel arrangements, and access to private parties, as well as fulfilling every unusual request and successfully connecting businesses all over the world. Quintessentially can offer access to the inaccessible and can make the seemingly impossible, possible. In a bid to ensure only the very best service is delivered across the luxury market, Quintessentially has also launched 32 luxury sister businesses comprised of experts in every luxury division. This includes real estate, travel, luxury retail, wine, art, flowers, private aviation and more (http://www.quintessentiallygroup.com).
# # #