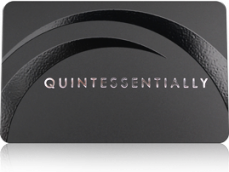 London, UK (PRWEB) June 12, 2012
For an Olympic winning meal, Quintessentially Lifestyle suggests the top five restaurants that are worth racing to.
Dabbous
Hailed as the next best thing – a little like our Olympic hopefuls – Dabbous has become a game-changer within the culinary world. The restaurant is light and modern in design with a basement bar that serves crowd pleasing cocktails. Quintessentially Lifestyle recommends the barbecued lamb belly with runner beans and the custard cream pie.
Owned by Russia's most famous and successful restaurateur Arkady Novikov, this trendy restaurant has recently opened in London and is an absolute treat. With a choice of two kitchens to choose from - one being Pan Asian with its own fish market where one can choose ones fish and how they'd like it to be prepared – whilst the Great Italian Kitchen is home to beautifully executed Italian food.
Bodega Negra
Located within the heart of Soho, La Bodegra Negra's underground restaurant fronted by pink neon signs is packed full of people from all works of life. Quintessentially Lifestyle recommends The Prawn Jicama Tacos and Churros with Dolce De Leche.
Ranked as one of the finest dining destinations, Wolfgang Puck's Cut at 45 Park Lane, is home to outstanding steaks, superb wine list and impeccable service. Quintessentially Lifestyle recommends Wolfgang's warm butter poached Scottish lobster, The soft polenta with parmesan and The Banana Cream Pie.
After a long day of watching the Olympic Games all one will want to do is relax and have dinner in a warm and comfortable atmosphere. Dinner by Heston Blumethal Mandarin Oriental manages to deliver just his while managing to spellbind. Quintessentially Lifestyle recommends the famous Meat Fruit, Roast Marrowbone, The Black Foot Pork Chop and The Tipsy Cake.
For all media enquiries please contact Alex Allason on E: alex.allason@quintessentially.com / P: +44 (0)203 073 6752
About the Company:
Quintessentially (http://www.quintessentially.com) is the leading international luxury lifestyle company. Started in 2000 as a small London based concierge service, Quintessentially has experienced a complete transformation in a decade, and currently have offices in over 60 cities around the world. The service provided to their discerning and HNW members is proactive and personalised, catering to every member's need, from last minute restaurant bookings, travel arrangements, and access to private parties, as well as fulfilling every unusual request and successfully connecting businesses all over the world. Quintessentially can offer access to the inaccessible and can make the seemingly impossible, possible. In a bid to ensure only the very best service is delivered across the luxury market, Quintessentially has also launched 32 luxury sister businesses comprised of experts in every luxury division. This includes real estate, travel, luxury retail, wine, art, flowers, private aviation and more (http://www.quintessentiallygroup.com).