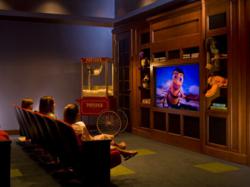 London, UK (PRWEB) February 29, 2012
From manicures with their mothers, golf with their fathers and getting dolled up for the evening to enjoy a non-alcoholic cocktail, it is good to see hotels making kids appreciate the finer things in life. Quintessentially Travel name their top 5 luxury hotels that will male a childhood memory.
Florida is a definite favourite for family holidays, and at The Breakers they make sure all kids and teenagers are well looked after for an unforgettable holiday memory. The one thing that makes The Breakers stand out is it's Family Entertainment Center – one of the first of its kind among any hotel.
So as parents if a break is needed on the golf course or in the spa, the staff will keep children entertained all day long from poolside games and scavenger hunts to bonfires on the beach and children's movie nights.
Among everything that Abama Golf Resort and Spa has to offer lies Club Abami. Yes, it is not just a resort for grown-ups; it caters to the mini audience on holiday too. From cooking workshops to movie nights, there are so many things for children to do in and around the resort. The children may not be allowed join their mother at the spa, however, at Abama kids can take part in their own little Yoga Club at Club Abami.
Four Seasons Resort, Koh Samui
Want a holiday where families spend lots of time together? Do kids and parents want to do their own thing too? The Four Seasons is well-renowned for its family orientated service, so what is better than to explore the tropical paradise together and at the same time chill out with other parents or kids?
Parents can relax while The Kids for All Seasons take on the kids with activities incorporating the island's culture from traditional Thai games to seashell and coral collecting.
One & Only Le Saint Geran, Mauritius
On the island of Mauritius imagine mini-gardeners equipped with watering cans and mini princesses dressed in white robes at the spa.
The resort is always prepared for younger guests and can cater to all their needs whether it is having a manicure with mum or following dad on the golf course. The many themed activity programmes also educate kids on areas of discovery, culture, nature, sports and art, making a child's holiday as memorable as possible.
Martinhal, The Algarve, Portugal
From toddlers to teenagers, Martinhal is one of the most child friendly places to stay at, where a lot of thought has been given to their younger audience. The team have the imagination to spend hours on outdoor treasure hunts and face painting for toddlers, while also catering to the older kids with activities such as surfing, cookery classes and soccer. The options for kids are endless!
For further information on further child friendly hotels visit http://www.quintessentiallytravel.com or contact E: Jenny@Quintessentiallytravel.com / T: +44 (0)845 2246 915 ext 6678
About the Company:
Quintessentially Travel is a sister business of Quintessentially, the leading international luxury lifestyle company. Launched in 2000 as a small London based concierge service, Quintessentially (http://www.quintessentially.com) has experienced a complete transformation in a decade, and currently have offices in over 64 cities around the world. The service provided to their discerning and HNW members is proactive and personalised, catering to every member's need, from last minute restaurant bookings, travel arrangements, and access to private parties, as well as fulfilling every unusual request and successfully connecting businesses all over the world. Quintessentially can offer access to the inaccessible and can make the seemingly impossible, possible. In a bid to ensure only the very best service is delivered across the luxury market, Quintessentially has also launched 32 luxury sister businesses comprised of experts in every luxury division. This includes real estate, travel, luxury retail, wine, art, flowers, private aviation and more (http://www.quintessentiallygroup.com).
###