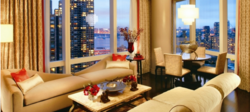 London, UK (PRWEB) April 23, 2012
Watching films and looking at photos doesn't do whales any justice, so why not travel to the wild and watch these gentle giants move on a summer holiday organized by Quintessentialy Travel.
Cape Cod, Massachusetts, USA
This has been a summer tourist spot for years, where one can relax on the beach, play at an amusement park and even watch whales in their natural habitat. Staying in New York? Cape Cod is only a short drive away where it is then possible to travel out to sea to view humpbacks, finbacks and the endangered North Atlantic right whale.
Where to Stay: Mandarin Oriental New York
Cabo San Lucas, Mexico
Perfect for relaxing in the sun or rocking out the night, Cab San Lucas is also home to gray whales. This is also a very romantic destination to venture too for whale watching, where couples can whale watch at sunset while sipping champagne. Take a charter boat and see them up close and personal!
Where to Stay: Capella Pedregal
Vancouver, Canada
The Vancouver area is lucky enough to be the watery home for more than just the local orcas. These massive mammals can be seen swimming, breaching and playing in the water, and on some days there may be nearly 100, making this area one of the best whale watching spots in the world.
Where to Stay: Shangri-La Vancouver
Santa Barbara, California, USA
When one isn't soaking up the city's rich urban landscape or enjoying the beach, one should make it a key point to follow the migration routes of several distinct varieties of whales! See blue whales, minke whales and humpbacks while soaking up the sun on the beach.
Where to Stay: Chateau Marmont, Hollywood
Hermanus, South Africa
There's no need to stretch people's sea legs to glimpse a spout in Hermanus – hands down the best shore-based whale watching opportunity in the world. It is the perfect perch to gaze a whales frolicking in the open waters – complete with telescopes, benches and informal plaques.
Where to Stay: Grootbos Private Nature Reserve
For further information on further whale watching holiday recommendations visit http://www.quintessentiallytravel.com or contact E: info(at)quintessentiallytravel(dot)com / T: +44 (0)845 269 1152
About the Company:
Quintessentially Travel is a sister business of Quintessentially, the leading international luxury lifestyle company. Launched in 2000 as a small London based concierge service, Quintessentially (http://www.quintessentially.com) has experienced a complete transformation in a decade, and currently have offices in over 64 cities around the world. The service provided to their discerning and HNW members is proactive and personalised, catering to every member's need, from last minute restaurant bookings, travel arrangements, and access to private parties, as well as fulfilling every unusual request and successfully connecting businesses all over the world. Quintessentially can offer access to the inaccessible and can make the seemingly impossible, possible. In a bid to ensure only the very best service is delivered across the luxury market, Quintessentially has also launched 32 luxury sister businesses comprised of experts in every luxury division. This includes real estate, travel, luxury retail, wine, art, flowers, private aviation and more (http://www.quintessentiallygroup.com).