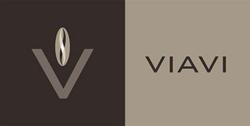 "My ongoing health issue was badly affecting my work and family life. The intervention of Viavi and their ability to bring together and manage the clinical experts necessary, helped me make a remarkable and quick recovery"
London, UK (PRWEB) August 15, 2011
With recent medical news focusing on plastic hearts powering the body and revolutionary tests saving the lives of babies with heart defects, Quintessentially's very own personal health service, Quintessentially Viavi outlines the levels the service go to, to keep a ticker running smoothly.
1. "Heart Attack Warning" Before It Happens
Doctors can scan the heart from front to back with the finest in medical technology. This technology can determine what disease a patient may have, or if they are at risk of a heart attack, even before feeling any symptoms.
2. Rejuvenate and Relax
Someone's career can sometimes be the most stressful aspect of everyday life. Quintessentiallly's very own bespoke health service can carry out cardiac stress testing. They can evaluate the heart and vascular system, helping to see if the heart is stressed by exercise or, if there is an underlying heart disease, how severe could it be?
3. Determine the Right Diet
Viavi will recommend the most nutrient rich foods that will in turn help pump nutrient- and oxygen-rich blood throughout the body. Choosing the right foods can make a difference in living a long and healthy life or being faced with the prospect of a heart attack or heart disease as the body ages. So get rid of those cookies, crackers and chips and start munching on fish, fruit and flaxseeds.
4. Be Physically Active
Going to the gym can be gruelling, so pick an activity that can be fun and fuel the body at the same time, such as; roller skating, sailing or even sex. Men and women should be heartened to know that frequent sexual intercourse actually is an added bonus when protecting the body from fatal coronary events. Start moving to save the heart from serious heart disease in the future, and at the same time strengthen the social life.
5. Don't Avoid Alcohol Completely
Constant consumption of alcohol is always advised to be avoided; however, a glass of red wine or a cold beer has actually been thought to have health benefits. There is an antioxidant that has been proven to prevent heart disease, increasing good levels of cholesterol and protecting against artery damage. Quintessentially Viavi can advise on the right ratios to drink to keep that heart happy.
For Press Information, contact susannah.grant(at)quintessentially(dot)com / +44 (0)20 3073 6605.
For further contact about the service, contact service(at)viavi(dot)com / +44 (0)20 7079 2151.
About the Company:
Viavi provides an exclusive and unique range of health management services, each bespoke to the particular individual needs of our clients and delivered to exceptional clinical and service standards. The company provides an opportunity to invest in health and wellbeing through the most advanced health optimisation and assessments in the world, as well as tailoring their services to your specific needs. For those wanting to start a family, the company has created bespoke programmes covering conception through to post-natal care. And with a Premier league football club they have developed a comprehensive 24/7 health support service for the player's families and management.