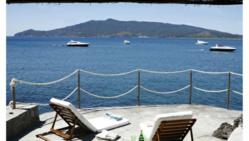 London, UK (PRWEB) July 16, 2012
Quintessentially Villas recommends the top 5 villas in their portfolio with a superstar status.
Recently everyone from Cesc Fabregas to George Clooney is rushing off to Italy and with properties like Casa Malone, one can see why. Everything a superstar needs to unwind in luxury and privacy is on offer at this expansive 7 bedroom villa. With private access to the ocean and two personal sunbathing jetties, days can be spent relaxing and enjoying delicious meals created by the gifted in-house chef. With plush outdoor chill-out areas and stunning views over the Mediterranean, this villa is a VIP retreat not to be missed!
Jennifer Lopez was pictured recently looking trim and toned on the beach in Brazil. Keeping that celebrity diet in check is essential and at the lavish Copacabana Terrace, one can pre-order all food and drink. This A-list property is first class, with a private pool, dedicated staff and modern art decorating the walls. Chicly furnished with cool whites and polished glass, this 5 bedroom villa also boasts a BBQ and pizza oven on the sunny terrace; perfect for parties, but might require a few more hours with that personal trainer.
As one of the most powerful celebrity couples, Jay Z and Beyoncé know how to holiday in style when they head to St. Barts. With their new addition Blue Ivy, 3 bedroom Les Amis du Vent is perfect for a peaceful family holiday. This stylish villa is chicly decorated with a large gourmet kitchen, gym, solar heated pool and spacious terrace with dining and relaxing areas. Offering elegance and solitude, this property is ideal for spending quality time as a family, surrounded by breath-taking ocean views.
Pixie Lott's gorgeous glow is courtesy of that recent trip with friends to sunny Portugal. Kick start the tan at the sumptuous Casa Amarela, where the outdoor living is unrivalled. With a sapphire swimming pool, tennis and basketball courts and expansive dining and BBQ area, this 7 bedroom villa is a sun-drenched dream. After the sun sets, the bright lights of Vilamoura are only 15 minutes away or grab a drink and enjoy a starlit walk in the gardens; even pop stars need a break sometimes.
When returning to her homeland of Barbados, Rihanna loves to treat the family. Perfect for the Bajan megastar and her relatives is Elsewhere, an exceptionally beautiful villa with 8 plush bedrooms and something for everyone. Superbly decorated with designer furniture, the property provides privacy and captures the Caribbean sunlight on its various terraces and balconies. Children can spot green monkeys while exploring the ancient mahogany groves and even the most stylish celeb will adore the sublime feel of the fairy lights, Japanese bridges and waterfall at night.
To browse the exclusive portfolio of beautiful villas or to speak to an advisor about booking a villa please visit Quintessentially Villlas or call +44 (0)845 269 6673
About the Company:
Quintessentially Villas is a sister business of Quintessentially. Quintessentially is the leading international luxury lifestyle company. Launched in 2000 as a small London based concierge service, Quintessentially has experienced a complete transformation in a decade, and currently have offices in over 64 cities around the world. The service provided to their discerning and HNW members is proactive and personalised, catering to every member's need, from last minute restaurant bookings, travel arrangements, and access to private parties, as well as fulfilling every unusual request and successfully connecting businesses all over the world. Quintessentially can offer access to the inaccessible and can make the seemingly impossible, possible. In a bid to ensure only the very best service is delivered across the luxury market, Quintessentially has also launched 32 luxury sister businesses comprised of experts in every luxury division. This includes real estate, travel, luxury retail, wine, art, flowers, private aviation and more (http://www.quintessentiallygroup.com).