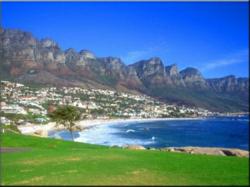 London, UK (PRWEB) October 27, 2011
The festive season is a time to embrace family that haven't been seen since last year- but for some, Christmas is full of stress, expense and generally not a time of merriment and joy! So whether someone wants all the bells and whistles of a family celebration, or just to escape, Quintessentially Villas have now provided a guide to help with any type of Christmas!
Best for…. Family Christmas
For a large family Christmas, South Africa is a great choice. It is all about getting away from the bitter cold and enjoying the height of summer! For a family Christmas, everyone wants all the festive celebrations associated and here is where someone can have the best of both worlds – a warm Christmas (even on the beach if you choose!) with everything that makes Christmas magical – decorations, festivities, food and of course the Christmas spirit! Villa St James is a large 8 bedroom house in Cape Town that is big enough to fit all the family. Enjoy a traditional Christmas dinner with 360 degree views of the ocean and the mountains.
Best for… Romantic Christmas
The Seychelles definitely evokes images of romance – being a favourite destination of couples, even for that perfect honeymoon just like Wills and Kate. However, it may not be top of the list for a Christmas destination. In the Seychelles, Christmas is a fun packed experience with the local Seychellois putting effort into the celebrations!Residence on the Rocks is a private residence, serviced by the Banyan Tree Hotel. It is a private and exclusive villa with all the amenities and service of a hotel!
Best for ….Forgetting about Christmas
Besides hiding on a desert island, escaping the perils of Christmas is tough! Even in non Christian nations, there will be some references to the holiday, whether it is for tourists or a small community who celebrate. Morocco is a great option if someone wants to forget about this day. Marrakech is a fabulous city where one can indulge in traditional culture and experiences as much or as little as possible! To fully escape the holidays, why not stay at a villa away from the hustle and bustle?Villa Dar Zina is a fabulous villa to hide from all the furore of the holidays.
Best for….Unusual Christmas
Has anyone ever thought of Costa Rica as a typical Christmas destination? Most of the population is Catholic so this festival holds great importance. In Costa Rica it is a time of vibrancy, lights, music and family. So, even though traditional Christmas trees are sparse here, cypress trees are decorated in the same way! Don't think you will be able to escape a large Christmas Day lunch, however as this is cherished just as much as anywhere else, it just may be a little different to what families are used to! Malibu 8, with its Pacific views, is a gorgeous home, ideally suited for a family celebration with that quirky twist!
Best for… White Christmas
If, like most of the population, living in a city does not guarantee a white Christmas. How about this Christmas retreating to the mountains and actually experiencing that white Christmas? An Alpine chalet is the perfect place to indulge in a whimsical and magical holiday. Chalet Merlo, nestled in a tiny French village, just outside Sainte Foy and is the ultimate in chic and romantic alpine luxury. An idyllic escape for a Merry Christmas.
For all press enquiries regarding Quintessentially Villas, please contact: Clemi Cruickshank T: +44 (0) 203 073 6673 / E: clemi(at)quintessentiallyvillas(dot)com
About the Company:
Quintessentially Villas is a sister business of Quintessentially. Quintessentially is the leading international luxury lifestyle company. Launched in 2000 as a small London based concierge service, Quintessentially has experienced a complete transformation in a decade, and currently have offices in over 64 cities around the world. The service provided to their discerning and HNW members is proactive and personalised, catering to every member's need, from last minute restaurant bookings, travel arrangements, and access to private parties, as well as fulfilling every unusual request and successfully connecting businesses all over the world. Quintessentially can offer access to the inaccessible and can make the seemingly impossible, possible. In a bid to ensure only the very best service is delivered across the luxury market, Quintessentially has also launched 32 luxury sister businesses comprised of experts in every luxury division. This includes real estate, travel, luxury retail, wine, art, flowers, private aviation and more (http://www.quintessentiallygroup.com).
###