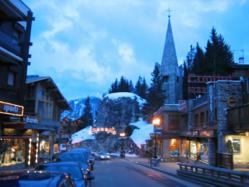 London, UK (PRWEB) October 18, 2011
Once the decision has been made to book that perfect ski trip, the next tough challenge comes in the form of, which ski resort, what type of ski holiday, even which continent to go to? Quintessentially Villas has put together a list of the best ski destinations for every kind of skier and snowboarder, whether it be a romantic mountain escape or a group more focused on the après ski…
Best for…Family ski
Courchevel really is a resort which has it all. With its tree lined lower slopes this is the perfect place for those little ones trying out skiing for the first time. For big kids there is the whole three valleys ski area to explore, and exciting activities such as paragliding and bobsledding. With also a number of great boutiques, mountain cafes and walks in and around the village, there is something for those a little less heartened by the thought of skiing. For the whole family there are fantastic restaurants to take advantage, many serving traditional Savoyard favourites alongside kid's favourite's pizza and pasta.
For a large family, or two families, Chalet Christophe is the ideal choice; 5 bedrooms, Jacuzzi, sauna, games room, a full staff and even a lift pass thrown in, what more could be needed to make that family ski trip a success?
Best for…Après Ski
With its longstanding reputation as a party resort, the only place which fits the criteria of best for après ski has to be Val d'Isere. The resort has been attracting tourists for years, due to its unrivalled combination of wonderful skiing, atmosphere and of course the party scene. Whether it is classic après ski on the slopes at La Folie Deuce, the Tipi Bar, or bars and clubs in the village such as Dicks T-bar or Doudoune, Val d'Isere undoubtedly has something for every taste. Want a sophisticated escape, or more of a party? It is right here!
For a group of friends looking for an unforgettable ski break, Chalet Le Chardon will meet all needs. With 10 bedrooms, a large group can be accommodated; with a full staff, diverse wine and champagne menu and even a swim spa and hot tubs!
Best for…Thrill Seekers
As one of the largest resorts in the Alps, Chamonix is undeniably a thrill seekers paradise. There is incredible skiing, but there is also a extensive range of other activities which will keep even the most enthusiastic adventurer entertained. For the accomplished skiers amongst groups, why not try some heli-skiing, with the opportunity to fly into either Italy or Switzerland to try some of the more challenging mountains. Why not even try ice climbing up a frozen waterfall, paragliding across the valley, glacier walking, cross country skiing and snow shoe walking?
Chalet Baby Bear could be the best choice with 2 beautiful bedrooms. It has 5 stunning bedrooms and exemplary service..There is even a massage room for after a strenuous day of thrill seeking!
Best for…Non Skiers
For a family or a group embarking on that perfect first time ski trip, there is inevitably someone who is not as snow crazy as the rest. This is when going to a resort with plenty of other activities is of the utmost importance. Zermatt is a stunning, chocolate box Swiss resort under the shadow of the Matterhorn. The days can be spent walking around the lovely village, as the centre is vehicle free apart from the odd horse and sleigh! For those who enjoy a more leisurely lifestyle, there are an abundance of spas in some of the resorts finest hotels, and some great boutiques and cafes – the perfect place to people watch! For the more intrepid traveller, how about visiting a glacier palace, deep under the ice surface? And at the end of the day what could be more satisfying than returning to a cosy and luxurious private chalet? Chalet Zen is a 4 bedroom villa where snuggling up in front of the fire is a must – or even relaxing in the hot tube, massage room or steam room.
Best for…Classic Romance
There is something inherently romantic about being in the mountains. Klosters is one of the alpine villages which exudes this most effectively – with its traditional charm, beautiful buildings and air of exclusivity! After a day on the slopes, what could be more romantic than cuddling up in front of a fireplace in the master bedroom? With its plethora of alpine restaurants and even the Michelin starred Walserhof, enjoy an intimate meal followed by a horse drawn sleigh ride around the village – perfect!
Chesa Falcun is a 6 bedroom chalet which emanates luxury living. Whether it is a family trip or purely a couples' retreat anyone will be treated like a king with a dedicated staff, access to a hot tub with incredible valley views and much more!
For all press enquiries regarding Quintessentially Villas, please contact: Clementine Cruickshank: +44 (0)845 269 6673 / E: clemi(at)quintessentiallyvillas(dot)com
About the Company:
Quintessentially Villas is a sister business of Quintessentially. Quintessentially is the leading international luxury lifestyle company. Launched in 2000 as a small London based concierge service, Quintessentially has experienced a complete transformation in a decade, and currently have offices in over 64 cities around the world. The service provided to their discerning and HNW members is proactive and personalised, catering to every member's need, from last minute restaurant bookings, travel arrangements, and access to private parties, as well as fulfilling every unusual request and successfully connecting businesses all over the world. Quintessentially can offer access to the inaccessible and can make the seemingly impossible, possible. In a bid to ensure only the very best service is delivered across the luxury market, Quintessentially has also launched 32 luxury sister businesses comprised of experts in every luxury division. This includes real estate, travel, luxury retail, wine, art, flowers, private aviation and more (http://www.quintessentiallygroup.com).
###