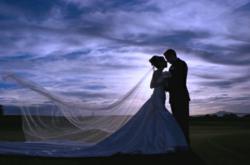 London, UK (PRWEB) February 27, 2012
As the 29th February dawns and there being the Leap Year folk tradition of it being permissible for women to propose to their lovers, here Quintessentially Weddings presents their creative and swoony guide to getting that all important 'yes!' yelped in delight.
Tell Quintessentially Weddings a Success Stories to Win a Wedding Styling Consultation Worth £400. Simply share that proposal on the Quintessentially Weddings Facebook page to be in with a chance to win a personalised wedding planning consultation, bursting with ideas, insider tips and tailored venue and supplier recommendations.
1. Keeping it simple is a winner every time: what's not to love about a lovingly cooked meal (try using the Hawksmoor at Home cookbook for man-friendly menus), or an addled vineyard tour ending in a bottle of wine with a personalised label asking them to marry you, (turn it into something a little more spectacular by dressing up in that finest dress and some cannot-fail red YSL Rouge Pur Couture lipstick).
2. Just the Two of Us: avoid unnerving that special guy by proposing in too public a space, so if a woman's thoughts are going to propose at a football match, keep it discrete and ask when the crowd around oneself is jumping up to celebrate a goal, or in a little advert in the programme rather than on a big screen or over the tannoys!
3. Have one drink for Dutch courage, but don't get sloshed to try and staunch those nerves: this is a recipe for slurred words and someone may not even remember having asked or what the outcome was the next morning. Or why they were wearing a Haribo jelly ring (has actually happened to a member of our team).
4. Put a twist on the usual proposal format and use wit to give added oomph and sweetness to that proposal by using cute puns, but be true to that personality and idiosyncrasies.
5. Don't kneel: this looks a little less chivalric, more craven when a woman does it. Plus, it's tricky in heels and skirts!
For more press details and information, please contact Sophie.Day@Quintessentiallyweddings.com or at 0845 475 8408
About the Company
Quintessentially Weddings are part of the Quintessentially group, a sister company to Quintessentially Events. Founded in 2006 by Anabel Fielding and Caroline Hurley, the full-service wedding planning consultancy specialise in creative, luxurious and extraordinary weddings worldwide. Additionally, Quintessentially Weddings is to launch a new wedding planning volume, The Secret Quintessentially Wedding Guide, later this year.
###