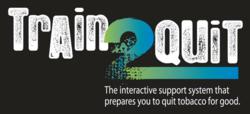 "Although quitting tobacco is tough, members of the Armed Forces are even tougher."
Falls Church, VA (Vocus/PRWEB) February 28, 2011
Training is standard issue in the military. Whether to fly or fix an aircraft, man a submarine or serve shipboard, collect and transmit vital data, support infantry tank units or conduct reconnaissance, it takes training and dedication. When it comes to quitting tobacco, the path to success is the same. Those who want to stop using tobacco can achieve that goal with a real commitment and the right training.
Train2Quit is the U.S. Department of Defense (DoD) Web-based tobacco cessation training, a free service launched last May specifically designed for active-duty personnel, Veterans, retirees and their families. Studies have shown that those getting support are more likely to succeed in their quit attempts and that an interactive online program can double the chances of becoming tobacco-free when combined with counseling and medications.
"Although quitting tobacco is tough, members of the Armed Forces are even tougher. This unique and easy-to-use online training can help them become tobacco-free, particularly when used as an adjunct to counseling and medications available on their installations," said Aileen Buckler, M.D., M.P.H., a U.S. Public Health Service officer and chair of the DoD Alcohol and Tobacco Advisory Committee.
Train2Quit is an interactive support system that gives military men and women access to Web-based resources 365 days a year, 24 hours a day. Support from personal quit coaches via online chat also is available anytime, day or night. The system uses a step-by-step process with proven methods and customized tools and activities. Through Train2Quit, tobacco users learn how to beat cravings, overcome weight gain and cope with the effects of nicotine withdrawal, enabling them to quit tobacco for good.
Developed in consultation with certified tobacco cessation specialists, the modular curriculum incorporates U.S. Public Health Service guidelines and best practices. A self-assessment tool during enrollment determines which module the user would start with, based on where they are in the process of quitting. Since the training is self-paced, users can stop at any point in the process and restart where they left off.
Nearly 3,500 tobacco users have enrolled in Train2Quit since May 2010, often referred by a health promotions staff or clinician on their installation. These professionals have praised Train2Quit. As one wrote, "I am very excited about sharing and promoting this resource on base…a valuable tool for many of our smokers, dippers and chewers."
To watch a demo of Train2Quit, users can go to the DoD Quit Tobacco—Make Everyone Proud website, where they will find additional tobacco cessation tools and resources.
Quit Tobacco—Make Everyone Proud is the tobacco counter-marketing program of the U.S. Department of Defense/TRICARE® and the Department of Veterans Affairs. It offers education and support to Active Duty Service members, Veterans, retirees and family members to help them quit smoking and using smokeless tobacco. The campaign's award-winning website, http://www.ucanquit2.org, features interactive, customizable tools and resources, including tobacco cessation training, real-time live help with expert quit coaches, quit plans and calendars, text message tips, savings calculator, games, social networking connections and more.
###