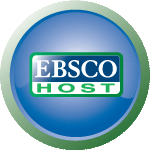 Our mutual customers can now use EBSCOhost and QUOSA to streamline the workflow behind the acquisition of new insights based on the scientific literature.
Ipswich, MA (PRWEB) March 19, 2012
EBSCO Publishing (EBSCO) and QUOSA, an Elsevier company, have partnered to create an EBSCOhost® Premium Channel in the QUOSA System. The partnership enables mutual customers to utilize EBSCOhost, one of the most-used premium online research services in corporations and institutions around the world, in conjunction with QUOSA's powerful management tools to monitor scientific literature and manage related workflows.
With the new EBSCOhost Premium Channel, mutual customers will be able to use the full EBSCOhost search functionality to identify relevant articles and alerts, and save the full text or abstracts onto their desktops or into the QUOSA Virtual Library with a single click. The content is then immediately available in QUOSA in a copyright compliant manner for full-text searching, analysis, annotation, and report generation — ensuring maximum productivity when working with EBSCOhost content.
"Having access to the best scientific literature from within their workflow is essential for life science researchers" says EBSCO Publishing's Vice President of Market Development, Tad Goltra. "Mutual customers can now maximize their productivity searching EBSCO's industry leading databases of journal articles, eBooks and related content and seamlessly saving and managing the results within QUOSA."
President of QUOSA, Malcolm MacKenzie, sees this partnership as a great benefit for customers. "We are very pleased to introduce this important integration with EBSCO. Our mutual customers can now use EBSCOhost and QUOSA to streamline the workflow behind the acquisition of new insights based on the scientific literature."
EBSCO understands the complex needs of pharmaceutical and biotechnology companies and is dedicated to improve its existing products through content additions, software functionality and agreements such as the QUOSA partnership. Biomedical solutions for pharmaceuticals available from EBSCO include: MEDLINE® Complete, Academic Search® R&D, DynaMed ™and Biomedical Reference Collection™.
About QUOSA
QUOSA Inc. is a specialist software company focused on literature management workflows and archives which include full-text articles, conference and other abstracts, and patents. With a large and rapidly growing subscriber-base at leading pharmaceutical, biotechnology and other life-science companies, and in research and medical centers, QUOSA's applications are used to compress the time to insight and action across the key functions of the innovation enterprise. For more information about QUOSA, please visit the website at http://www.quosa.com.
About Elsevier
Elsevier is a world-leading provider of scientific, technical and medical information products and services. The company works in partnership with the global science and health communities to publish more than 2,000 journals, including The Lancet and Cell, and close to 20,000 book titles, including major reference works from Mosby and Saunders. Elsevier's online solutions include SciVerse ScienceDirect, SciVerse Scopus, Reaxys, MD Consult and Nursing Consult, which enhance the productivity of science and health professionals, and the SciVal suite and MEDai's Pinpoint Review, which help research and health care institutions deliver better outcomes more cost-effectively.
A global business headquartered in Amsterdam, Elsevier employs 7,000 people worldwide. The company is part of Reed Elsevier Group PLC, a world-leading publisher and information provider, which is jointly owned by Reed Elsevier PLC and Reed Elsevier NV. The ticker symbols are REN (Euronext Amsterdam), REL (London Stock Exchange), RUK and ENL (New York Stock Exchange).
About EBSCO Publishing
EBSCO Publishing is the world's premier database aggregator serving the content needs of corporations, associations and organizations of all types. EBSCO offers a suite of more than 350 full-text and secondary research databases providing content from tens of thousands of full-text journals, magazines, books, monographs, reports and various other publication types from renowned publishers. Databases provide information for areas ranging from research & development and corporate learning to departmental and industry-specific topics. EBSCO's product lines include proprietary databases such as Business Source® Corporate, Business Book Summaries™, Learning Centers™, Business Basics™, Academic Search® R&D, Nonprofit Organization Reference Center™, and Health Library™ as well as dozens of leading licensed databases. Databases are powered by EBSCOhost®, the most-used for-fee electronic resource in libraries around the world, and may be integrated into corporate intranets, portals and learning management systems. For more information, visit the EBSCO Publishing Web site at: http://www.ebscohost.com.
EBSCO Publishing is a division of EBSCO Industries Inc., one of the largest privately held companies in the United States.