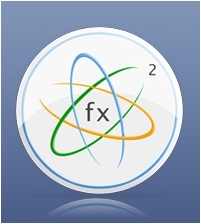 The key to long term success is being able to manage your risk and trade with discipline
London, UK (PRWEB) December 9, 2009
As most of Europe relaxed in front of the TV last Sunday night, Nick Owen was in front of his computer in London checking his trading signal alert.
"I subscribe to trading signals and use them to complement my own trading strategy," says Nick, who trades currency whilst at the same time having a full time job. He says he has made his initial investment of £10,000 into a figure almost double that in only 6 months.
Forex signal providers make investing in the forex market as easy as possible. Depending on the system you choose, forex signals can be either manual or automated and provide entry/exit points for major or pre-selected currency pairs.
At QVirtue, a large online currency trading signal provider, their flagship strategy 'quantum-fx' has returned over 30% per annum. QVirtue sends out trading signals via email and SMS to their subscribers once a day.
Omar Quraishi, head of currency strategy at QVirtue says his experiences with competitors promising unrealistic returns prompted him to get QVirtue's flagship strategy independently audited. "Some of these systems are just scams, so you need to choose carefully," Mr. Quraishi says.
"We offer a 30 day guarantee to all of our members," says Omar, "if our strategy is not profitable in any 30 day subscription period then we give our subscribers another 30 days at no extra cost."
Currencies trade in pairs. In trading the USD/EUR pair, for instance, traders buy one currency and at the same moment sell the other. This is a two-pronged bet that could be affected by economic news or political events out of either country or elsewhere in the world.
The USDJPY and the USDEUR are two of the most popular pairs. The other four that make up the six major pairs pit the dollar against the GBP, CHF, CAD and AUD.
Investors are typically attracted to currency trading because of the vast leverage available - as much as 500:1. This allows an investor to put up just a few hundred dollars of capital to make a trade of tens or hundreds of thousands of dollars. For example, at 200:1 leverage, common in the industry, a $500 investment controls a standard-sized $100,000 block of cash.
But leverage also points to the risk of currency trading. Omar Quraishi, at QVirtue, says "trading currencies is a risky business for speculators and is often not suitable for investors. Most people who begin trading with $2,000 are more likely to lose it that turn it into $20,000."
QVirtue try to highlight the risks associated with trading by providing trading education and risk management tools via their website. "There is no secret to successful trading," Omar says. "The key to long term success is being able to manage your risk and trade with discipline."
Find out more about QVirtue.
###