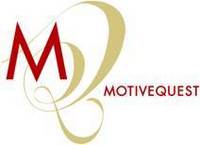 I am truly honored to be elected. WOMMA has taken a leadership position in helping the WOM industry grow and gain legitimacy. It represents a chance to provide industry leadership on such important issues as brand advocacy and accountability
Evanston, IL (PRWEB) July 7, 2008
MotiveQuest LLC today announced that David Rabjohns, CEO and Founder, was elected by a constituency of his peers to serve on the Board of the Directors of the Word of Mouth Marketing Association (WOMMA).
"WOMMA is thrilled to be able to tap David Rabjohns' industry knowledge and expertise, and happily welcomes him to the organization's Board of Directors," said WOMMA's Executive Director, Max G. Moses. "WOMMA is lucky enough to have a Board that represents some of the brightest minds in the word of mouth marketing industry. It is part of what has made the association so successful during its short history, and the strength of the newly elected Board will be one of the key drivers of WOMMA's continued success."
"I am truly honored to be elected. WOMMA has taken a leadership position in helping the WOM industry grow and gain legitimacy. It represents a chance to provide industry leadership on such important issues as brand advocacy and accountability" said David Rabjohns.
WOMMA's Board of Directors includes major brands, agencies, researchers, and top experts. As part of WOMMA's Board, David Rabjohns will work alongside some of the biggest names and smartest minds in the word of mouth industry. This is David Rabjohns' first term on the WOMMA Board. MotiveQuest joined WOMMA in 2004 and has been a strong supporter of the organization.
Tom O'Brien, CMO of MotiveQuest, expresses his excitement, "MotiveQuest is really proud of David's appointment to the WOMMA Board. It puts MotiveQuest in a position to contribute to the growth of our industry while continuing to explore the powerful ideas of brand advocacy and accountability in social computing."
David Rabjohns' Biography
David is CEO and founder of MotiveQuest, a strategic planning consultancy specializing in helping companies manage the marketing and business implications of the social computing revolution. Prior to starting MotiveQuest in 2003 David was EVP, Brand Strategy Director at Leo Burnett Chicago. David has also worked in marketing and strategy positions at IBM (UK), PepsiCo (Aus), Saatchi & Saatchi (UK) and McConnaughy (US).David also lectures at Northwestern University Medill School of Integrated Communications.
About MotiveQuest LLC
Founded in 2003, MotiveQuest is the leading global social computing strategy consultancy. Equipped with experience and specialized tools that unlock insights and reveal emerging trends from online word of mouth (OWOM), it consults with leading global brands, including Citibank, MINI, NIKE. Learn more about the relationship of brand advocacy to sales.
MotiveQuest Contact
Tom O'Brien
CMO, MotiveQuest LLC
847-905-6118
About WOMMA
WOMMA is the official trade association for the word of mouth marketing industry. Our more than 390 corporate members are committed to building a prosperous word of mouth marketing profession based on best practices, measurable ROI, and ethical leadership. Learn more about us at http://www.womma.org.
WOMMA Contact
Shannon Stairhime
Editorial & Content Manager
312-853-4400
###