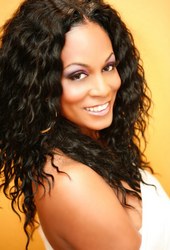 Place a higher priority on learning to love and value who you are over the love you give someone else
Miami, FL (PRWEB) April 29, 2009
With the increased media attention surrounding the incident involving mega stars Chris Brown & Rhianna, Urban Music Group recording artist Rachel Brown would like to share her message with victims of domestic violence. "Place a higher priority on learning to love and value who you are over the love you give someone else" says the chart topping songstress. Her statement reflects the lyrics penned in Rachel's latest single "Learn To Love Me," taken from her critically acclaimed debut CD "Love, Life & Relationships."
Rachel notes that, "When you realize the power and value of loving who you are, it can provide the strength and wisdom needed to avoid or walk away from abusive relationships."
According to the National Coalition Against Domestic Violence (NCAD) one in every four women will experience domestic violence in her lifetime. An estimated 1.3 million women are victims of physical assault by an intimate partner each year. In addition, females who are 20-24 years of age are at the greatest risk of nonfatal intimate partner violence.
"For so many women the fear of leaving is greater than the fear of staying," Brown states. "But if you develop a concept of self love, a true love and care for yourself, you soon learn that staying becomes detrimental to your well being, thus you can find that courage to move on with your life. This is the message I try to convey in 'Learn To Love Me'," Brown adds.
The NCAD recognizes domestic violence as the willful intimidation, physical assault, battery, sexual assault, and/or other abusive behavior perpetrated by an intimate partner against another. It is an epidemic that affects every community, regardless of age, economic status, race, religion, nationality or educational background.
"Most people think of just the violence that occurs in an abusive relationship," states Brown. "But for many women, broken bones and bruises may heal, but the mental and emotional scars never do.
Rachel also notes that she receives mail and messages from her fans frequently stating how "Learn To Love Me" has ministered to them by helping to build their own self esteem. "Gaining strength, or letting go of someone you love can be challenging, especially when you love that person more than you love yourself. And that is what "Learn To Love Me" is all about, and why I think so many women are moved by it. I like to call this particular song medication for the mind. It really examines the heart and soul while leading you on a journey of personal rediscovery," states Brown. WJAB-FM's Joyce Coffman states, "This is a message that Dr. Phil and Oprah preach all the time. It's a song that I wish all women could hear."
Signed to Urban Music Group in 2006, Rachel's early notoriety came about because of the success of her debut single "Let's Fall In Love Again," which reached #1 on the Billboard R&B Single Sales Chart in the spring of 2007. Rachel has been featured on television shows such as WSVN's Deco Drive, as well as landing feature stories in the Miami Herald and Ft. Lauderdale Sun Sentinel. Rachel's "Learn To Love Me" is currently in rotation at several internet and terrestrial radio stations across in the U.S. and Europe. Visit http://www.rachelbrownlive.com
###