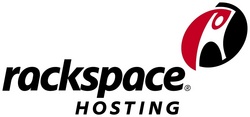 SAN ANTONIO (PRWEB) October 20, 2008
What: Rackspace® Hosting (NYSE: RAX) and its cloud hosting division, Mosso®, will hold a customer event and live webcast including Q&A entitled 'Live and Unplugged: A Conversation with Rackspace Cloud Hosting and What's Coming.'
The webcast and event will offer attendees the opportunity to hear corporate and product announcements from the company's managed and cloud hosting businesses about the future of the hosting cloud. Rackspace Cloud Hosting solutions are creating new competitive advantages for fast-growth companies and developers.
Who: Rackspace CEO Lanham Napier, Chief Strategy Officer Lew Moorman along with their partners and customers to discuss emerging hosting trends.
When: Wednesday, October 22, 2008 at 12:00 pm CT / 1:00 pm ET.
Event Location: For Webcast log-in information please visit: http://www.rackspacecloudevent.com.
About Rackspace Hosting
As the world's leader and specialist in hosting, Rackspace Hosting is changing the way businesses worldwide buy IT. Rackspace delivers computing-as-a-service, integrating the industry's best technologies into a flexible service offering, making computing more reliable and affordable. A trusted partner to companies of all sizes, Rackspace enables IT departments to be more effective. Rackspace is distinguished by its award-winning Fanatical Support®, furthering the company's mission to be one of the world's greatest service companies. Rackspace is recognized as one of FORTUNE Magazine's 100 Best companies to work for, ranking number 32 on the 2008 list. Rackspace's portfolio of hosted IT services includes managed hosting (http://www.rackspace.com), email hosting (http://www.mailtrust.com) and cloud hosting (http://www.mosso.com). For more information on Rackspace Hosting please visit http://www.rackspace.com or call 800-961-2888.