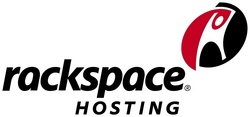 Rackspace is changing the way companies are buying IT services
SAN ANTONIO (PRWEB) September 29, 2008
Customer respondents also revealed that the amount they will spend on hosting is expected to increase over the next five years. Today, 47 percent of respondents said they spend between 0 and 20 percent of their IT budget on hosted services, while 30 percent of respondents said that they spend 30 - 50 percent of their IT budget on hosted services. Nearly 50 percent of customer respondents said that they expect the percentage of IT budgets spent on hosted services to increase over the next five years.
"Rackspace is changing the way companies are buying IT services," said John Engates, chief technology officer, Rackspace Hosting. "Two thirds of the survey respondents use a services provider to host one or more of their SaaS applications today and the data indicates that demand is likely to increase. To meet this demand, Rackspace intends to continue to build out its portfolio of hosted IT services, which currently includes email and cloud solutions, and to back them all with our award-winning Fanatical Support®."
The customer survey also acknowledged that outsourcing IT functions to a hosting provider can save IT managers a significant amount of time. More than 40 percent of the customer respondents said that outsourcing their IT functions to a hosting provider saved them from 30-50 percent of their time. As a result, almost three-fourths of them believe that they can spend at least 25 percent more time on new projects because of the time they saved from outsourcing their hosting needs.
The methodology for Rackspace's survey research involved sending an email survey to approximately 1,600 US-based Rackspace customers. Approximately seven percent of survey recipients responded to the questions. Detailed information and the full survey report can be found at: http://www.rackspace.com/downloads/surveys/RackspaceITSurvey.pdf
About Rackspace Hosting
As the world's leader and specialist in hosting, Rackspace® Hosting is changing the way businesses worldwide buy IT. Rackspace delivers computing-as-a-service, integrating the industry's best technologies into a flexible service offering, making computing more reliable and affordable. A trusted partner to companies of all sizes, Rackspace enables IT departments to be more effective. Rackspace is distinguished by its award-winning Fanatical Support®, furthering the company's mission to be one of the world's greatest service companies. Rackspace is recognized as one of FORTUNE Magazine's 100 Best companies to work for in the US, ranking number 32 on the 2008 list. Rackspace's portfolio of hosted IT services includes managed hosting (http://www.rackspace.com), email hosting (http://www.mailtrust.com) and cloud hosting (http://www.mosso.com). For more information on Rackspace Hosting please visit http://www.rackspace.com.
Forward-Looking Statements
This Press Release contains forward-looking statements within the meaning of Section 27A of the Securities Act of 1933 and Section 21E of the Securities Exchange Act of 1934 that involve risks, uncertainties and assumptions. If such risks or uncertainties materialize or such assumptions prove incorrect, the results of Rackspace Hosting could differ materially from those expressed or implied by such forward-looking statements and assumptions. All statements other than statements of historical fact are statements that could be deemed forward-looking statements, including any statements relating to expected introductions of IT services; any statements of expectation or belief directly relating to Rackspace business derived from the survey results; and any statements of assumptions underlying any of the foregoing. Risks, uncertainties and assumptions include a substantial margin of error in the customer survey results, inconsistencies in respondent's understanding and Rackspace Hosting's analysis of survey questions and results, the possibility that expected benefits from any future IT services offered may not materialize as expected; the achievement of expected operational results from any IT services offered; and other risks that are described in Rackspace Hosting's amended registration statement on Form S-1 (File No. 333-150469), filed with the Securities and Exchange Commission on August 5, 2008 and its quarterly report on Form 10-Q filed with the Securities and Exchange Commission on September 11, 2008. Except as required by law, Rackspace Hosting assumes no obligation to update these forward-looking statements publicly, or to update the reasons actual results could differ materially from those anticipated in these forward-looking statements, even if new information becomes available in the future.