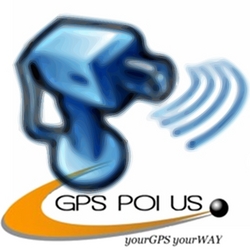 Des Moines, IA (PRWEB) February 3, 2011
The industry leading traffic camera database from GPS POI US, LLC is immediately available to Radardroid customers as an add-on extension to the existing Radardroid Android application.
GPS POI US, LLC Manager Jeff Carpenter explains "We observed other red light and speed camera alert solutions for Android and felt there was a better way - one that doesn't put the focus on the alert app at all. We think customers want to focus on Google Navigation or the navigation app of their choice. They want the alert app to disappear but still alert them when it counts. We didn't want our solution to disrupt the user's navigation experience with a bloated application. That is why we've partnered with Radardroid. They've nailed the user experience with their great approach."
The Radardroid application is available in the Android Market in both free and Pro versions and has achieved over 300,000 worldwide downloads to date. Customers of either version of Radardroid can purchase the new Premium US data add-on for a one-time charge. The one-time charge includes all future monthly data updates. Customers can search the Android market for Radardroid and find both the application and the new premium data.
"We brought Radardroid to the worldwide marketplace with the ability to use a variety of 3rd party camera datasets. We quickly learned that, unlike in Europe, the options for free datasets in the United States were very limited and of poor quality. That is why we are excited to bring the GPS POI US dataset to our United States and Canadian customers" says Felix Ventero, Radardroid Manager.
###