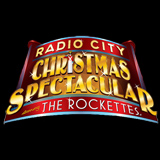 Radio City Christmas Spectacular fans in New York should find seats now as the end of the Christmas season approaches.
(PRWEB) December 22, 2012
With the holiday season in full force, Radio City Christmas Tickets for the popular yuletide tradition are the perfect stocking stuffer…although people are opening their gifts early to make sure they don't miss the event! The show is held annually and this year is a dazzling tribute both to the Rockettes 85th anniversary and the 80th year of the Christmas Spectacular. Embracing the beautiful simplicity of the 1920s with the tradition of music and celebration throughout the years, this is an extravaganza that will infuse even the crankiest Scrooge with joyous holiday spirit. Fans can find Radio City Christmas Tickets here now.
There is something for every age, as the show customarily treats fans to stunning dance with incredible choreography. This year especially features a meticulous dance style in some of the boldest numbers the Rockettes have ever performed. People from all around the country throng the Radio City Music Hall every year to see the breathtaking show that has become a tradition, not only in New York, but nationwide. Some staples of Radio City Christmas with the Rockettes include "New York at Christmas," "Twelve Days of Dance Moves" and "Let Christmas Shine." The glamorous allure is palpable throughout the entire audience as the lights illuminate their sparkling costumes, adorned by more than 3000 Swarovski crystals.
The Radio City Christmas New York event will run until December 30, with shows scheduled at different times to accommodate the majority of schedules for ultimate fan convenience. Over one million people observe the New York holiday tradition and attend every year, watching the city itself come to life as more than 140 performers transform a mere 90 minutes into unmatched entertainment that is both enlightening and relaxing. In fact, the show has become so popular that Radio City Christmas with the Rockettes is currently touring across the country, spreading love and cheer in the true spirit of the season.
Each year Radio City Christmas Spectacular provides audiences with fresh and contemporary new content while still maintaining the heritage of years past. The 2012 Christmas spectacular is described as the most dynamic show yet and will showcase the Rockettes new levels of athleticism and strength.
Just as planned, the Christmas Spectacular continues to be an unforgettable event, bringing families and cultures together on the horizon of a new year. For the last few days of the event, seats are scarce. But by visiting New York Tickets, one of the leading secondary ticket sellers for many New York events, fans can conveniently purchase Radio City Christmas Tickets.