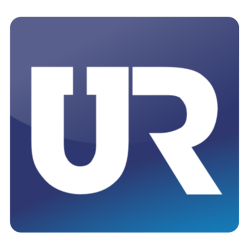 The station features multiple channels of music--like rock, hip-hop, and EDM--mixed with talk, news, comedy, and lifestyle shows.
Boston, MA (PRWEB) November 28, 2012
On Monday, November 12th, UNregular Radio added a fifth channel to their family of Boston's best streaming internet radio with the addition of the UR Business Network. UR Business is signified by the purple tab on the right-hand side of UNregular Radio's website and can also be streamed free from UNregular's iPhone, Android, and Roku apps. Although it appears to be just another channel under the UNregular umbrella, the channel broadcasts business news and perspective out of its own studio in Woburn, Mass.
UNregular Radio has been expanding its concept for non-subscription community-based internet radio since their beginning just three years ago. The station features multiple channels of music--like rock, hip-hop, and EDM--mixed with talk, news, comedy, and lifestyle shows. This new expansion into a more purely talk radio format is driven by UR Business channel Partners Bill Galatis, Rick Brutti, Joe Angrisano, Robert Gallagher, Sergio Garcia, and Rob Carballo. UR Business Network's channel lays the foundation for a Main Street-entrepreneur medium. This voice has been lost in America through corporate-owned media that owns the airwaves and television.
The UR Business Network has started its broadcasting with seven flagship radio shows. These shows include "MYOB (Mind Your Own Business)" with Rick Brutti, "Like a Boss" with Bill Galatis, "The Lemonade Stand" with Linda Samuels, "Exit this Way" with Kerri Salls, "Business of Medicine" with Dr. Tom Lewis, "No Boundaries" with Dennis Mannone and Scott Graves, and "The Stu Taylor Show." The four-year-old "MYOB" serves as anchor to it all; hosted by Rick Brutti, a well established serial entrepreneur (who holds CFO of New Balance on his resume). "MYOB" is for entrepreneurs, by entrepreneurs, and exemplifies the ground up perspective that is the UR Business Network's focus.
The addition of its fifth channel is a huge step for the young, yet prospering online radio station that is UNregular Radio. Not only will the content drive more listeners to UNregularRadio.com, but the UR Business Network also lays the groundwork for the addition of more remotely-based channels, independent of UNregular Radio's headquarters in Downtown Boston. The UR Business Network's Woburn, Mass. studio was outfitted by UNregular Radio to become a state-of-the-art professional radio station, alongside their downtown counterpart.
To learn more about UNregular Radio and/or its newest channel, The UR Business Network, please contact UNregular Radio's General Manager, Matt Lax, at matt (at) unregularradio (dot) com or 1-617-999-9179.