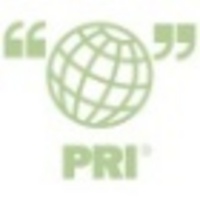 We are proud to be a part of the Our World initiative and look forward to partnering with PRI to ensure these stories reach the broadest possible audience.
MINNEAPOLIS & PALO ALTO, Calif. (PRWEB) January 8, 2008
PRI President and CEO Alisa Miller says, "We are proud to partner with the Skoll Foundation. Our news programs regularly focus on the issues impacting our world and the ways social entrepreneurs act to confront and systematically resolve some of humanity's biggest challenges. PRI brings different voices to the public airwaves, and we look forward to telling more of these important stories."
In its 11 years as America's only daily global news program designed specifically for the U.S. audience, PRI's "The World" has covered a range of social entrepreneur initiatives, from the work of U.S.-based Kiva.org and the Grameen Bank in Pakistan to China's Center for Biodiversity and Indigenous Knowledge. The Skoll Foundation grant will enable "The World" and other PRI programs to expand coverage of social entrepreneurs and innovators throughout the day across multiple platforms in PRI's topical content track, Global Change: Informing America. The drive to increase incisive, specialized reportage is part of PRI's Our World Initiative, an innovative programming and online engagement effort that seeks, in part, to invest in journalistic capacity in critical content areas across PRI programs. PRI will announce additional Our World Initiative content tracks in the coming months.
"The Skoll Foundation shares Public Radio International's commitment to solution-oriented journalism covering innovative approaches to the compelling issues of our time," added Sandy Herz, senior advancement officer at the Skoll Foundation. "We are proud to be a part of the Our World initiative and look forward to partnering with PRI to ensure these stories reach the broadest possible audience."
About Public Radio International(R)
Founded in 1983, Public Radio International has distinguished itself by producing, acquiring and distributing innovative content that enables U.S. audiences to "hear a different voice," bringing new voices and global perspectives to the public airwaves. Through partnerships with BBC World Service and station-based and independent producers, the Minneapolis-based network provides over 400 hours of programming each week, content that is broadcast and streamed online by 827 PRI affiliates nationwide, whose radio broadcasts reach over 29 million listeners each week. Podcasts of PRI programs consistently rank in the top U.S. 100. PRI owns Public Interactive LLC, public broadcasting's leading Web services company. PRI is also the managing partner of the satellite radio company American Public Radio LLC, established with Chicago Public Radio(R), WGBH Radio Boston and WNYC, New York Public Radio(R). PRI programming is available via XM Public Radio and Sirius Satellite Radio. For more information on PRI and its programs and services, visit http://www.pri.org.
About the Skoll Foundation
Headquartered in California's Silicon Valley, the Skoll Foundation was created in 1999 by eBay's first president, Jeff Skoll, to promote his vision for a more peaceful and prosperous world. Today, the Skoll Foundation advances systemic change to benefit communities around the world by investing in, connecting and celebrating social entrepreneurs -- individuals dedicated to pioneering new solutions that result in lasting improvements to complex social problems. It invests in social entrepreneurs through the Skoll Awards for Social Entrepreneurship. It connects them through Social Edge, an online community at http://www.socialedge.org and via the annual Skoll World Forum on Social Entrepreneurship at Oxford University. It celebrates social entrepreneurs through such projects as the PBS Foundation Social Entrepreneurship Fund, which promotes large-scale public awareness of social entrepreneurship. For more information, visit http://www.skollfoundation.org.