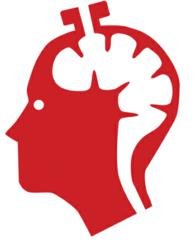 Increase your sales 50% by becoming a radio star!
Houston, TX (PRWEB) May 22, 2012
Even with all of the various forms of media available today, most people ages 45 to 75 still spend more time listening to local radio stations than with any other form of media. Annuity Think Tank announces an incredible new marketing opportunity for financial advisors to generate new business and targeted leads by hosting their very own weekly radio show from the comfort of their home or office with proven results. No need to travel to and from a radio station. The show can be recorded at an advisor's leisure from their home, office or even on the road. Financial professionals have a tremendous opportunity to increase their reach and credibility using radio in conjunction with other media marketing efforts.
This turnkey program includes:
-Market and station research including rate and contact negotiation
-All necessary recording equipment and training
-Weekly script writing and/or script consultation
-Full service production, editing, mixing, and submission to radio station(s)
About Annuity Think Tank
Annuity Think Tank is an independent educational, research, and retirement marketing group specializing in annuities and retirement income. Annuity Think Tank's vision is to be the first place financial professionals and consumers come to for innovative annuity solutions, unbiased annuity education, annuity research, and the most comprehensive annuity information on the web. Please visit the main site, AnnuityThinkTank.com to view the Think Tank Network of website and to learn more about annuities, basic to advanced annuity concepts, and annuity calculators and white papers