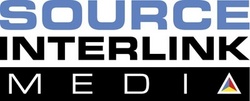 Everyone has an opinion about the added features that make a car stand out among the rest
NEW YORK (PRWEB) August 4, 2008
The challenge (XMCoolestCar.com) features 64 XM Radio-equipped vehicles, some also equipped with the real-time XM NavTraffic information service, pitted against one another in a basketball tournament-style bracket. The editorial team at MOTOR TREND and AUTOMOBILE MAGAZINE will select the winner of each head-to-head matchup, round by round, to determine the XM Coolest Car for 2009. The participants who match the editors pick for pick will be entered into a drawing and a chance to win $10,000.
Source Interlink Media and XM are promoting the challenge via an integrated online and print campaign in MOTOR TREND and AUTOMOBILE MAGAZINE.
"This sweepstakes is the perfect example of how our brands connect with a loyal and passionate readership, in a fun and meaningful way," said Brad Gerber, senior vice president of integrated marketing at Source Interlink Media. "Last year's contest was hugely successful with thousands of participants and we look forward to an even larger group this year."
The field of 64 XM-equipped vehicles features a wide range of styles and makes, from the performance-first Nissan GTR to the desirable and eco-conscious Toyota Prius. In many matchups, readers must make the difficult choice between different kinds of cool, like the luxurious strength of the Lexus LS or the nimble speed of the Honda S2000.
"Everyone has an opinion about the added features that make a car stand out among the rest," said Jeff Curry, vice president, automotive marketing for SIRIUS XM Radio. "What the vehicles in the 'Coolest Car Challenge' have in common is that they are all equipped with XM, an entertainment feature that makes every driving experience truly 'cool.'"
To participate in the XM Coolest Car Challenge, entrants must visit XMCoolestCar.com to register and make their picks. The site also features brief overviews on each competitor, allowing participants to research the vehicles and reach their own conclusions. After they complete and submit their bracket, readers can check the site on or about November 18 to view the final four vehicles. The XM Coolest Car will be announced at the Los Angeles Auto Show on November 19.
After November 24, readers can view the site again to view the vehicle selected as the XM Coolest Car for 2009, see how their picks fared against the editors and find out who is the Grand Prize winner of XM Coolest Car Challenge.
About SIRIUS XM Radio
SIRIUS XM Radio is America's satellite radio company delivering the "The Best Radio on Radio" to more than 18 million subscribers, including 100% commercial free music, and premier sports, news, talk, entertainment, traffic and weather.
SIRIUS XM Radio has exclusive content relationships with an array of personalities and artists, including Howard Stern, Oprah, Martha Stewart, Jimmy Buffett, Elvis, Jamie Foxx, Barbara Walters, Frank Sinatra, Opie & Anthony, The Grateful Dead, Willie Nelson, Bob Dylan, Dale Earnhardt Jr., Tom Petty, and Bob Edwards. SIRIUS XM Radio is the leader in sports programming as the Official Satellite Radio Partner of the NFL, Major League Baseball, NASCAR, NHL, and PGA, and broadcasts major college sports.
SIRIUS XM Radio has exclusive arrangements with every major automaker. SIRIUS XM Radio products are available at shop.sirius.com and shop.xmradio.com, and at retail locations nationwide, including Best Buy, Circuit City, RadioShack, Target, Sam's Club, and Wal-Mart.
SIRIUS XM Radio also offers SIRIUS Backseat TV, the first ever live in-vehicle rear seat entertainment featuring Nickelodeon, Disney Channel and Cartoon Network; XM NavTraffic service for GPS navigation systems delivers real-time traffic information, including accidents and road construction, for more than 80 North American markets.
About MOTOR TREND
MOTOR TREND (http://www.motortrend.com), part of SOURCE INTERLINK MEDIA, was founded in 1949 and has a print circulation of 1.1 million, a total readership of 7.3 million and an online audience of almost three million visitors. Internationally recognized as one of the leading brands in automotive publishing, MOTOR TREND comprises Motor Trend Magazine; motortrend.com; Motor Trend Radio; Truck Trend; Motor Trend International Auto Shows; Motor Trend en Espanol; and the renowned Motor Trend Car, Sport/Utility and Truck of the YearTM Awards program. SOURCE INTERLINK MEDIA is a division of Source Interlink Companies, Inc., (NASDAQ: SORC), a media and marketing services company. Source Interlink (http://www.sourceinterlink.com) is one of the largest publishers of magazines and online content for enthusiast audiences and a leading distributor of home entertainment products, including DVDs, music CDs, magazines, games, books and related items.
About AUTOMOBILE Magazine
AUTOMOBILE Magazine (http://www.automobilemag.com), founded in 1986, has a circulation of 550,000 and a total readership of 4 million and an online audience of one million visitors. Recipient of more editorial awards than any other major automotive publication, AUTOMOBILE Magazine is designed to appeal to the interests of passionate automotive enthusiasts. Its diverse editorial mix includes behind-the-wheel experiences in the world's most fascinating cars, as well as personalities, travel destinations, automotive art, vintage cars and industry trends. AUTOMOBILE Magazine is a part of Source Interlink Media, a Source Interlink Company. Source Interlink Companies, Inc. (NASDAQ: SORC), a media and marketing services company, is one of the largest publishers of magazines and online content for enthusiast audiences and is also a leading distributor of home entertainment products, including DVDs, music CDs, magazines, games, books, and related items.
This communication contains "forward-looking statements" within the meaning of the Private Securities Litigation Reform Act of 1995. Such statements include, but are not limited to, statements about the benefits of the business combination transaction involving Sirius Satellite Radio Inc. and XM Satellite Radio Holdings Inc., including potential synergies and cost savings and the timing thereof, future financial and operating results, the combined company's plans, objectives, expectations and intentions with respect to future operations, products and services; and other statements identified by words such as "anticipate," "believe," "plan," "estimate," "expect," "intend," "will," "should," "may," or words of similar meaning. Such forward-looking statements are based upon the current beliefs and expectations of SIRIUS' and XM's management and are inherently subject to significant business, economic and competitive uncertainties and contingencies, many of which are difficult to predict and generally beyond the control of SIRIUS and XM. Actual results may differ materially from the results anticipated in these forward-looking statements.
The following factors, among others, could cause actual results to differ materially from the anticipated results or other expectations expressed in the forward-looking statement: general business and economic conditions; the performance of financial markets and interest rates; the ability to obtain governmental approvals of the transaction on a timely basis; the failure to realize synergies and cost-savings from the transaction or delay in realization thereof; the businesses of SIRIUS and XM may not be combined successfully, or such combination may take longer, be more difficult, time-consuming or costly to accomplish than expected; and operating costs and business disruption following the merger, including adverse effects on employee retention and on our business relationships with third parties, including manufacturers of radios, retailers, automakers and programming providers. Additional factors that could cause SIRIUS' and XM's results to differ materially from those described in the forward-looking statements can be found in SIRIUS' and XM's Annual Reports on Form 10-K for the year ended December 31, 2007, which are filed with the Securities and Exchange Commission (the "SEC") and available at the SEC's Internet site (http://www.sec.gov). The information set forth herein speaks only as of the date hereof, and SIRIUS and XM disclaim any intention or obligation to update any forward looking statements as a result of developments occurring after the date of this communication.