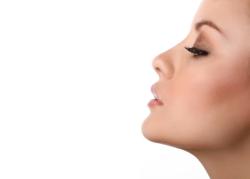 helping to make women more beautiful in a natural way is a rewarding feeling
London, UK (PRWEB) October 02, 2012
LipoTherapeia, the Mayfair, London-based cellulite and skin firming specialists, are launching Meso-CRF Advanced Protocol, a new radiofrequency slimming/firming treatment that is designed to focus only on fat and cellulite tissue. By targeting only the fat and cellulite tissue with "surgical accuracy", the non-surgical treatment maximises results (fat and cellulite reduction and skin firming) in a pain-free and comfortable manner.
Radiofrequency (RF) is a method to deliver targeted heat on tissues for either aesthetic or therapeutic purposes. Most radiofrequency treatments focus on the superficial or middle layers of the skin (epidermis and dermis, respectively), leaving the fat and cellulite tissues unaffected. Even many RF treatments that claim to target the fat/cellulite tissue, do so ineffectively and with unwanted pain and discomfort which are caused by overheating the surface of the skin. The end result is reduced effectiveness and disappointment for patients.
Now, LipoTherapeia has launched Meso-CRF Advanced Protocol, which uses a combination of advanced treatment protocols and technology to target only the cellulite/fat tissue, leaving the surface of the skin or deeper tissues largely unaffected. In contrast to the majority of most aesthetic radiofrequency treatments, a high intensity of therapeutic heat is targeted only on the fat/cellulite tissue, yet no pain, redness, swelling or burning is experienced - some patients even fall asleep during treatment.
The treatment uniquely affects the deep collagen fibres, fat and cellulite, thereby tightening and slimming the skin from within, in a non-intrusive, non-surgical manner. Meso-CRF Advanced Protocol can be used throughout the body (calves, knees, thighs, butt, belly, waist, arms, décolleté, neck, under-chin, jowl, cheeks, crows feet and forehead) with comfort and effectiveness. In just a few sessions the skin appears tighter, smoother and slimmer, on both the face and the body.
Patients who have tried other radiofrequency treatments in the past, are surprised by the combination of deep heat and superficial comfort, as they report that other treatments they have tried before were painful even if they provide less therapeutic heat.
In addition to the targeted radiofrequency function, Meso-CRF Advanced Protocol also comprises high-intensity ultrasound cavitation and electro-mesotherapy with 15 active ingredients, further adding to the effectiveness of the treatment. Centella asiatica, vitamin C, horse chestnut, coleus, caffeine, carnitine, hyaluronic acid and several skin peptides further stimulate skin firming, cellulite/fat reduction and circulation/lymphatic drainage.
Meso-CRF Advanced Protocol is exclusively provided by skin firming and cellulite expert, Georgios Tzenichristos and his assistant, from their practice in the heart of Mayfair, in London, UK. Georgios has 12 years of experience in skin tightening and cellulite/fat reduction and together with his assistant they have provided more than 2,000 Meso-CRF treatments.
Georgios' Physics background has played a pivotal role in the development of the treatment protocols used at the clinic. "When I studied Physics, I could have never imagined that it would be useful for me 20 years later, and especially in the field of cellulite and fat reduction! But life is full of surprises and to be honest I feel lucky that my interest in Physics can help me in such an applied way - helping to make women more beautiful in a natural way is a rewarding feeling", Georgios enthuses.
Unlike most clinics in London where clients are treated by beauty therapists, clients at LipoTherapeia benefit from personal care by Georgios. Introductory treatments comprise expert assessment, consultation with science-based answers and personalised treatment, and follow-up treatments are based on Georgios' advanced treatment protocols and solely provided by him and his experienced assistant.
----------------------------
About LipoTherapeia
> Meso-CRF Advanced Protocol is exclusively available at LipoTherapeia @ Michaeljohn Mayfair Salon, 25 Albemarle Street, Mayfair, London, W1S 4HU, UK. Tel: +44 20 7047 1982. To email LipoTherapeia please fill the form at http://www.lipotherapeia.com/talk-to-the-expert.
> Meso-CRF Advanced Protocol can be used on the whole body for skin firming, cellulite removal and localised fat reduction: calves, knees, inner thighs, outer thighs, buttocks, waist, stomach, upper arms, décolleté, neck, under chin, jowl, cheeks, under eye bags, crow's feet, forehead.
> Most women experience the first long-term results with Meso-CRF in 3-4 sessions, with the best results typically achieved in 6-12 sessions, according to each individual's needs.
----------------------------
Disclaimer
> Meso-CRF Advanced Protocol offers impressive results in comparison to the majority of radiofrequency, cavitation and needle-free mesotherapy treatments, because it simultaneously combines these three techniques, also saving you time and money (a course of 6x Meso-CRF Advanced Protocol sessions is equivalent to 18x stand-alone RF, cavitation and mesotherapy treatments). These results occur when the treatment is combined with diet, exercise and smoking/alcohol avoidance.
> However, nothing biological can be guaranteed by any treatment or any technology, surgical or non-surgical, including Meso-CRF Advanced Protocol. For this reason LipoTherapeia cannot make specific guarantees about specific results after a specific number of sessions, as those not only depend on the effectiveness of the technology used but also on factors over which we have no control, such as the client's diet, exercise and drinking habits; her genetics; her overall health; the severity of her cellulite/skin looseness/fat accumulation; and her goals/expectations.
> The guidance of 12 sessions for Meso-CRF Advanced Protocol, is only indicative of the amount of sessions required and less or more sessions than 12 may be needed, depending on the factors mentioned above.