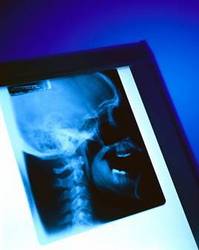 Great Neck, NY (PRWEB) July 23, 2010
The International Association of Radiologists will be placing their esteemed physician's on the pages of the highly notable publication, The Leading Physicians of the World. With a mission of representing the globes finest doctors, radiologists from the IAR will join the ranks with other prestigious physicians from various specialties, and geographical areas.
Selected physicians will be representing their city and will be showcasing their full professional biography and areas of expertise. It is a milestone in every doctor's career, and a handy reference for patients looking for a specialist in their area.
Editor in Chief of The Leading Physicians of the World Christine Steinberg speaks of their recent alliance with the International Association of Radiologists. "We are excited about our new partnership with the IAR. Radiologists are an integral part of our medical team, although often working behind the scenes.
Over the years, we have had the pleasure of working with some of the brightest and most acclaimed individuals in radiology, and look forward to featuring these selected individuals in this year's edition. As per our members requests, The Leading Physicians of the World has recently partnered with numerous charitable organizations focused on preventative medicine and screening. Aligning ourselves with these key radiologists from across the world will give us greater insight on the cause, and powerful momentum moving forward."
Radiology is an every changing and growing field. The Leading Physicians of the World has selected highly established radiologists from internationally recognized institutions, and also some newer faces who are gaining popularity as innovators within their field. The one thing that all will have in common, is their dedication to promoting the highest standards of radiology, and quality of healthcare.
To find out more about The Leading Physicians of the World, and this year's radiologists to be featured in the 2010 edition, please visit http://www.iaradiology.com. To search for a Leading Physician in your area, please visit. http://www.findatopdoc.com.
About The Leading Physicians of the World
Published yearly, and distributed exclusively to members, physicians and healthcare institutions, The Leading Physicians of the World selects the top 1%-2% of each specialty to be featured in their yearly publication.
Representing over 100 different medical specialties in all major markets across the globe The Leading Physicians of the World, allows consumers to browse the biographies of the most distinguished and desired doctors from every field.
###