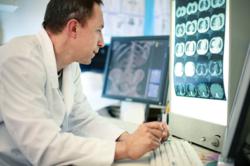 We put this model together - to improve patient care, improve efficiency, and make it affordable.
(PRWEB) June 13, 2013
UrgentRad Radiology Services, in its goal to improve the overall quality of radiology care for the urgent care industry, has implemented a new workflow platform that leads the radiology industry. With quality expectations in Urgent Care Centers rising, UrgentRad Radiology answered the demand.
On May 18, 2013, UrgentRad Radiology executed a new workflow platform that provides all of the functionality to enable urgent care centers to affordably have access to the highest quality radiologists on a robust work-flow platform. This is how they bring hospital caliber radiology service to urgent care centers.
"Reimbursement reductions and tougher competition are forcing urgent care center owners to find better solutions to improve quality, improve efficiency and still generate a meaningful profit. We understand their situation and that's why we put this model together - to improve patient care, improve efficiency, and make it affordable." – Irena Ajic, Director of Business Development.
Urgent Care Centers should have access to the same quality radiologists, turnaround times, and efficiencies as the best managed radiology department in any major hospital. With their new operating platform and new partnership with highly skilled radiologists, they now provide exactly that. Additionally, the new level of efficiency has made these services very affordable for urgent care centers.
The new system allows urgent care centers to:

Automatically find and attach prior studies without human intervention
Have cloud based off-site, long-term image storage.
Have a fully functional web-based image viewer
Burn images to a CD
Securely receive final reports directly to your email/smart phone, Fax or online.
One call to converse with the interpreting radiologist
Real Stat turnaround times of 30 minutes average – on all studies.
Have access to performance analytics
There is a reciprocal responsibility of exchanging information between the referring physician and the radiologist. With specific regard to x-ray; every request for a radiology report should include all relevant clinical information, a preliminary diagnosis, and other relevant clinical signs and symptoms. Communication is only as effective as the operating platform that conveys it.
The new platform allows the technologist an easy way to submit all of the clinically significant information for the radiologist. Thus, they provide reports that are tailored to describe the most appropriate findings given the specific clinical scenario, and improve the relevance of the report. Such accuracy and brevity produces optimal patient care.
About UrgentRad
UrgentRad, LLC provides high quality, low cost, radiology interpretations for a large number of centers across the US. With a network of qualified radiologists, working regular day hours, on an efficient and robust technology platform, they are able to provide quality reports in real time for less cost.
Reliable- UrgentRad has a redundant system, 99.99% uptime, 24/7 support and fully HIPPA compliant.
Rapid – UrgentRads system is easy to use and Stat reports are available with a single click.
Decisive – trained radiologists are American Board certified and experts in emergent radiology.
UrgentRad Radiology is on the forefront of improving the quality of healthcare by connecting the world with the best radiology services, most efficiently and with better results. Please visit UrgentRad.com