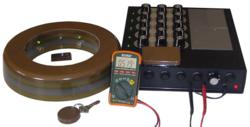 We only carry genuine HSCTI chi generators and radionics machines made by Karl Hans Welz, the inventor of orgone radionics and orgonite so we always fully comply with all dealer and distribution agreements
Dallas, TX (PRWEB) August 28, 2012
RadionicsBox.com affirms its status as North American distributor for Welz Chi Generators, orgonite powered devices and radionics machines by renewing their distributor agreement with HSCTI / BEC. The new dealer agreement contains rules regarding advertising and online sales of Welz Chi Generators and orgone radionics and psychotronics devices. Among the devices affected by advertisement policies are the RAD-5 Donut Radionics Machine, the ATG-12000 Astro Trend Generator, The RAD 2400 HD Professional Workstation, and Super Manifestation Ultimate 2.0 2012 Radionics Software Program.
"We only carry genuine HSCTI chi generators and radionics machines made by Karl Hans Welz, the inventor of orgone radionics and orgonite so we always fully comply with all dealer and distribution agreements. Dealer agreements are necessary and proper in this industry and we fully respect the wishes and policies of HSCTI and Karl Hans Welz" says Mike Devino, product specialist.
HSCTI manufactures radionics devices designed by Karl Hans Welz, the inventor of orgonite.
The new HSCTI dealer agreement goes into effect August 30, 2012. RadionicsBox.com has committed to fully comply with all tenants of the 2012 HSCTI/BEC/Karl Welz dealer agreement.
RadionicsBox.com is the North American distributor of genuine Karl Welz Chi Generators, radionics devices and software.