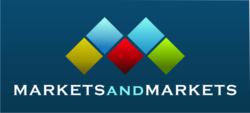 Radiotherapy Equipment Market report segmented by various technologies like Intensity-Modulated Radiation Therapy (IMRT), Image-Guided Radiation Therapy (IGRT), cyber knife, gamma knife, proton / neutron therapy and other major technologies.
(PRWEB) May 13, 2012
About half of all cancer patients receive some type of radiation therapy sometime during the course of their treatment. Conventional radiotherapy equipment like X-rays, gamma rays, and charged particles comprises of high-energy radiation beams capable of shrinking tumors and killing cancer causing cells. Approximately 70% of all the cancer patients globally undergo radiation therapy. Also, it has been identified that almost 20% of malignant tumors are radiation-resistant; in such cases neutron based radiation therapy are proven to be more effective as compared to conventional radiating sources due to its intense ionizing property. According to the research done, the application of fast neutron therapy as compared with traditional methods of therapy for malignant tumors increases the effectiveness of treatment by 20-40%, improves quality and increases the life expectancy of patients.
The radiation can be delivered via:

External-Beam Radiation Therapy (EBRT)
Internal Radiation Therapy (IRT) – Brachytherapy
Systemic Radiation Therapy (Systemic radiation therapy uses radioactive substances, such as radioactive iodine, that travel in the blood to kill cancer cells).
The market is also segmented by various technologies like Intensity-Modulated Radiation Therapy (IMRT), Image-Guided Radiation Therapy (IGRT), cyber knife, gamma knife, proton / neutron therapy, Dynamic Multi-Leaf Collimator (DMLC) and other major technologies. The radiotherapy market is also estimated by monitoring devices like intraoperative x-ray (fluoroscopic) guidance, digital mammography & ultrasound systems, computed tomography systems, magnetic resonance and Positron Emission Tomography – CT (PET-CT). The major applications covered in this market are Oncology, Cardiology and Neurology. The geographic analysis of regions like North America, Europe, APAC and Rest of the World (ROW) is covered.
The Radiotherapy Equipment Market is expected to grow beyond USD 5 billion in another 5 to 7 years with a double digit CAGR. EBRT will continue to hold the major share in this market fuelled by ever increasing patient pool eligible for radiation therapy.
TABLE OF CONTENTS
1 INTRODUCTION
1.1 KEY TAKE-AWAYS
1.2 REPORT DESCRIPTION
1.3 MARKETS COVERED
1.4 STAKEHOLDERS
1.5 RESEARCH METHODOLOGY
2 EXECUTIVE SUMMARY
3 MARKET OVERVIEW
3.1 INTRODUCTION
3.2 MARKET SEGMENTATION
3.2.1 THERAPEUTIC RADIATION BY TYPE
3.2.2 RADIOTHERAPEUTIC DEVICES - BY PRODUCT TYPE
3.2.3 RADIOTHERAPEUTIC DEVICES - BY TECHNOLOGY
3.2.4 MONITORING DEVICES - RADIATION-BASED THERAPY
3.2.5 RADIOTHERAPEUTIC DEVICES APPLICATION MARKET
3.3 MARKET DYNAMICS
3.3.1 DRIVERS
3.3.2 RESTRAINTS
3.3.3 OPPORTUNITIES
3.3.4 TRENDS
3.3.5 IMPACT OF KEY MARKET DYNAMICS
3.4 BURNING ISSUES
3.5 WINNING IMPERATIVES
3.6 END-USER ANALYSIS
3.7 MARKET SHARE OF MAJOR PLAYERS
4 MARKET - BY THERAPEUTIC RADIATION TYPES
4.1 ELECTROMAGNETIC RADIATION
4.2 PARTICULATE RADIATION
4.3 COMPUTED TOMOGRAPHY
4.4 MAGNETIC RESONANCE
4.5 LASER RADIATION
4.6 RADIO FREQUENCY
4.7 HEAT
4.8 OTHERS*
5 MARKET - BY RADIOTHERAPEUTIC DEVICES TYPES
5.1 EXTERNAL-BEAM RADIATION THERAPY
5.2 INTERNAL RADIATION THERAPY/BRACHYTHERAPY
5.3 SYSTEMIC RADIATION THERAPY
6 MARKET - BY RADIOTHERAPEUTIC DEVICES TECHNOLOGY
6.1 INTENSITY-MODULATED RADIATION THERAPY (IMRT)
6.2 IMAGE-GUIDED RADIATION THERAPY (IGRT)
6.3 CYBER KNIFE
6.4 GAMMA KNIFE
6.5 PROTON / NEUTRON THERAPY
6.6 TELERADIATION DEVICES
6.7 RADIO FREQUENCY ELECTROSURGERY DEVICES
6.8 ULTRASOUND DEVICES / ULTRASONIC DIATHERMY
6.9 MEDICAL LASER DEVICES
6.10 TOMOTHERAPY / COMPUTED TOMOGRAPHY (CT)
6.11 HIGH DOSE RATE (HDR) BRACHYTHERAPY
6.12 PROSTATE SEEDS
6.13 STEREOTACTIC RADIOSURGERY (SRS)
6.14 STEREOTACTIC RADIOTHERAPY (SRT)
6.15 STEREOTACTIC SPINE RADIOTHERAPY
6.16 STEREOTACTIC BODY RADIOTHERAPY (SBRT)
6.17 DYNAMIC MULTI-LEAF COLLIMATOR (DMLC)
7 MARKET - MONITORING DEVICES (RADIATION-BASED THERAPY)
7.1 INTRAOPERATIVE X-RAY (FLUOROSCOPIC) GUIDANCE
7.2 DIGITAL MAMMOGRAPHY & ULTRASOUND SYSTEMS
7.3 COMPUTED TOMOGRAPHY SYSTEMS
7.4 MAGNETIC RESONANCE
7.5 POSITRON EMISSION TOMOGRAPHY – CT (PET-CT)
8 MARKET - BY RADIOTHERAPEUTIC DEVICES APPLICATION
8.1 ONCOLOGY
8.1.1 NON-SMALL-CELL LUNG CANCER
8.1.2 HODGKIN AND NON-HODGKIN LYMPHOMA
8.1.3 COLORECTAL CANCER
8.1.4 BREAST CANCER
8.1.5 HEAD AND NECK CANCER
8.1.6 BRAIN TUMORS
8.1.7 BRONCHIAL TUMOURS
8.1.8 OESOPHAGEAL TUMOURS
8.1.9 PANCREAS TUMOURS
8.1.10 CERVIX UTERI TUMOURS
8.1.11 ENDOMETRIAL TUMOURS
8.1.12 PROSTATE TUMOURS
8.1.13 BLADDER TUMOURS
8.1.14 RECTUM TUMOURS
8.1.15 TESTICULAR TUMOURS
8.1.16 SOFT TISSUE SARCOMA
8.1.17 SKIN TUMOURS
8.2 CARDIOLOGY
8.3 NEUROLOGY
8.4 OTHERS*
9 GEOGRAPHIC ANALYSIS
9.1 NORTH AMERICA
9.1.1 U.S.
9.1.2 CANADA
9.2 BIG-5 EU
9.2.1 UK
9.2.2 GERMANY
9.2.3 FRANCE
9.2.4 SPAIN
9.2.5 ITALY
9.3 APAC
9.4 ROW
10 COMPETITIVE LANDSCAPE
10.1 MARKET SHARE ANALYSIS
10.2 NEW PRODUCT LAUNCHES
10.3 MERGERS & ACQUISTIONS
11 COMPANY PROFILES
11.1 ALCON INC.
11.1.1 OVERVIEW
11.1.2 PRODUCTS & SERVICES
11.1.3 FINANCIALS
11.1.4 STRATEGY
11.1.5 DEVELOPMENTS
11.2 ANGIODYNAMICS
11.3 BAUSCH & LOMB
11.4 BOSTON SCIENTIFIC CORP.
11.5 CONVERGENT LASER TECHNOLOGIES
11.6 DORNIER MEDTECH GMBH
11.7 ELEKTA AB
11.8 ERBE ELEKTROMEDIZIN GMBH
11.9 ETHICON ENDO-SURGERY, INC.
11.10 GE HEALTHCARE
11.11 HITACHI MEDICAL SYSTEMS AMERICA, INC.
11.12 IMARX THERAPEUTICS, INC.
11.13 IMPLANT SCIENCES, INC.
11.14 LUMENIS LTD.
11.15 MEDTRONIC INC.
11.16 NOVOSTE CORP.
11.17 PHILIPS MEDICAL SYSTEMS, NA
11.18 SIEMENS MEDICAL SOLUTIONS, INC.
11.19 TOMOTHERAPY INC.
11.20 VASCULAR SOLUTIONS, INC.
Contact:
Mr. Rohan
7557 Rambler Road,
Suite 727, Dallas, TX 75231
Tel: +1-888-6006-103
Email: sales(at)marketsandmarkets(dot)com
MarketsandMarkets Blog
http://www.marketsandmarkets.com
http://twitter.com/marketsmarkets