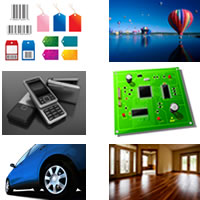 Hillsboro, Oregon (PRWEB) February 12, 2013
Building a global leadership position developing UV LED curing systems for an array of industrial and commercial curing processes, Phoseon Technology will exhibit the most advanced UV LED curing products commercially available at RadTech UV EB West (table #11) in Redondo Beach, California.
This two-day event takes place February 26-27, 2013 and consists of a conference and table top exhibition. A conference program divided into tracks based upon various UV & EB technology solutions will also be developed focused on wood, printing & packaging, aerospace & defense finishing, metal, composites, and other industrial applications.
In addition to the exhibit, Phoseon will be presenting at the Advanced Material Conference on February 27. Richa Anand Ph.D., Product Marketing Manager will be giving a presentation on Commercial and Developing Markets for UV LED Technology.
About Phoseon Technology
Phoseon Technology is a world leader in providing UV LED solutions for commercial and industrial applications. Phoseon's products deliver maximum UV energy, high performance, and real-world reliability for UV LED curing of inks, coatings and adhesives. The Company provides worldwide sales and support capabilities and can be reached at http://www.phoseon.com.