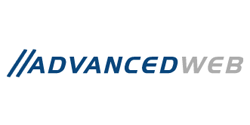 We were so impressed with the facility and our network vendor's performance and stability, that we made the decision to realign our hosting infrastructure and move nearly all our assets to this datacenter
Ashburn, Virginia (PRWEB) April 21, 2013
Advanced Web, a leading provider of web hosting server technologies since 1999, has announced their expansion into RagingWire's new Tier-4 datacenter facility located in Loudoun County, Virginia. The company is offering dedicated server and colocation services to small and medium-sized business interested in having their networked systems hosted within one of the most secure and redundant datacenters in the region.
The new RagingWire datacenter, known as VA1, has been touted as "the world's most technologically advanced datacenter," and is located near the Internet's largest traffic interconnection points, in an area known for being among the best connected on the planet. The facility features extraordinary 2N+2 redundancy standards, taking power and cooling backup systems to a level beyond what most premium datacenters offer.
"We were so impressed with the facility and our network vendor's performance and stability, that we made the decision to realign our hosting infrastructure and move nearly all our assets to this datacenter, with a long-term commitment" said Brad Caricofe, Director of Business Development for Advanced Web. "The connectivity options, redundancy, and pricing, were perfect, and this move represents a substantial upgrade for our clients" said Caricofe.
The datacenter opened last summer and offers an unparalleled 100% uptime guarantee for critical facility infrastructure, such as power and cooling. Armed guards man the facility 24-hours a day, and compartmentalized access to the facility is granted to authorized persons through a mixture of iris scanning and badge readers.
"The cost for maintaining your systems from this new facility are on par with placement at datacenters that offer far less in the way of redundancy and security. RagingWire is a world-class operation, and their datacenters are a model for the industry" said Caricofe.
Founded in 1999, Advanced Web is a leading provider of professionally managed dedicated servers, leased servers, and colocation services, in sought-after Ashburn, Virginia, datacenter locations. For more information, email brad(at)advancedwebllc(dot)com, or call (703) 490-5595. Visit them online at http://advancedwebllc.com.