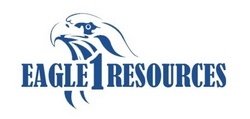 AUBURN, Ala. (PRWEB) July 15, 2008
Eagle 1 Resources presently has over twenty (20) years of research to authenticate any railroad land ownership issues and assist with the removal of annual railroad crossing rental fees and/or railroad crossing permit fees. This research has extended back to the mid 1800's during the growth of the railroad community and the government land grants provided to the railroads during this expansion era. A right of way does not give the railroads ownership of the land. If the railroad does not own the property, the railroad does not own the rights to require crossing permit fees and/or annual rental payments.
Potential utility customers and revenue producing developments need to be reevaluated These potential projects, that were cost prohibitive from service due to railroad crossing fees or permit application fees, may be feasible after applying this new procedure. This reevaluation could be extremely beneficial to governmental leadership, municipal planners, utility engineers, utility operators, and land developers. If you are a city manager, a member of city leadership, or a utility operator, this new procedure could save you money by removing existing railroad lease agreements.
If your company is interested in pursing this new investigative procedure, please contact Dave Thomas at Eagle 1 Resources to secure a copy of the Railroad Investigation CD for your review. Additional information is shown under the Railroad Issues section of the Web site. The Web address for Eagle 1 Resources is http://www.eagle1resources.com.