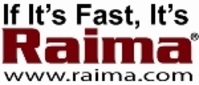 We have had a long-standing relationship with Birdstep through the use of their Raima technology in Cloverleaf, our flagship product
Seattle, WA (PRWEB) December 19, 2008
Birdstep Technology, Inc. (OSE: BIRD) which offers state-of-the-art embedded database technologies, today announced that Healthvision, a leading provider of healthcare specific software and services, has selected Birdstep's RDM Embedded and RDM Server database solutions to deliver reliable and fault tolerant data management for their Cloverleaf® Integration Suite.
Cloverleaf is a proven, reliable integration suite designed to outmaneuver expensive point-to-point applications. The suite seamlessly exchanges information among various software applications, data repositories and information technology systems within and outside an enterprise. It gives clinicians, administrators, staff and external partners the power to share clinical, financial and administrative data in real-time regardless of its location or format.
Healthvision will use dual database technologies from Birdstep to offer high-performance and secure data management. "We have had a long-standing relationship with Birdstep through the use of their Raima technology in Cloverleaf, our flagship product," said Renard (Rey) Currie, Healthvision's Vice President of Product Management and Strategy. "Together, Birdstep's RDM Embedded and RDM Server solutions provide us with a proven way to recover data - allowing Cloverleaf to maintain and enhance its reputation for being "bullet-proof" and highly reliable."
Duncan Bates, Vice President of Product Management for Birdstep Technology, says, "This relationship reaffirms the direction we are taking with our embedded database product line. Our customers continually demand high-availability and security from their embedded database solutions and the RDM Product Family provide this for them."
About Healthvision
Healthvision is a leading provider of healthcare specific software and services. We provide innovative, cost-effective solutions enabling vital access to healthcare information anytime and anywhere, improving clinical and financial outcomes. Our solutions, powered by Cloverleaf Integration Suite, are at work in thousands of facilities around the globe, including 40 percent of all large Integrated Delivery Networks, and 33 percent of hospitals in North America.
About The Raima Database Manager Family
Raima released the first version of the Raima embedded database in 1984. Since then the family has grown into three successful embedded database products. RDM Embedded pioneered the embedded market space under the name dbVista. Building on the success of RDM Embedded, Raima released the product in a client/server configuration under the name Velocis, now called RDM Server. Please find free SDK downloads of the RDM Products at http://www.raima.com/downloads/
About Birdstep Technology, Inc
Birdstep Technology, Inc., a wholly owned subsidiary of Birdstep Technology ASA, is a leading provider of high-performance embedded database solutions known as the Raima Database Manager product-line. Since 1984, the company has been focused on solving data management problems in a wide variety of verticals such as Mil/Aero, Telecom, Financial, Consumer Electronics, Medical, Industrial Automation, Business Automation and more. With over 20,000 application developers, resulting in over 20,000,000 deployments, Birdstep continues to lead in the worldwide demand for embedded database technology.
Contact:
Paul Johnson
Marketing Manager
Birdstep Technology - Raima Division
Phone: +1 (206) 748-5300
Web: http://www.raima.com
###