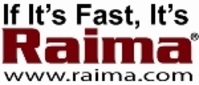 This is a major win in the Asian market for Birdstep Technology and our China distributor, Autosoft, one of Birdstep Technology's leading RDM resellers
Seattle, WA (PRWEB) January 11, 2009
Birdstep Technology, Inc. (OSE: BIRD) which offers state-of-the-art embedded database technologies, today announced that BNC Technologies, a leading provider of digital television monitoring systems used in television studios, has selected Birdstep's RDM Embedded database solution.
"We chose Birdstep Technology's Raima Database Manager because of their over 25 years of history in the embedded databases," says Mr. Lijie Jiang, Project Manager for BNC Technologies. "We feel they are trustworthy, professional and have the technical capabilities that we were looking for in a database vendor. In addition, the product is the high-performance and real-time database we required."
The key features of RDM Embedded that BNC sees as competitive advantages is active-passive replication, the dual database model support and sparse indexing which all contribute to improved product performance for their application. BNC also noted that by using a CTOS embedded database solution, they were able to shorten the application development time and although they haven't completed the calculations, they expect a significant cost savings.
"This is a major win in the Asian market for Birdstep Technology and our China distributor, Autosoft, one of Birdstep Technology's leading RDM resellers," says Paul Johnson, Marketing Manager for Birdstep Technology Raima Division. "Autosoft provides outstanding service and support for the RDM product family, a key element to the 25 years of success of the RDM products."
About The Raima Database Manager Family
Raima released the first version of the Raima embedded database in 1984. Since then the family has grown into three successful embedded database products. RDM Embedded pioneered the embedded market space under the name dbVista. Building on the success of RDM Embedded, Raima released the product in a client/server configuration under the name Velocis, now called RDM Server. Please find free SDK downloads of the RDM Products at http://www.raima.com/downloads/
About Birdstep Technology, Inc
Birdstep Technology, Inc., a wholly owned subsidiary of Birdstep Technology ASA, is a leading provider of high-performance embedded database solutions known as the Raima Database Manager product-line. Since 1984, the company has been focused on solving data management problems in a wide variety of verticals such as Mil/Aero, Telecom, Financial, Consumer Electronics, Medical, Industrial Automation, Business Automation and more. With over 20,000 application developers, resulting in over 20,000,000 deployments, Birdstep continues to lead in the worldwide demand for embedded database technology.
Contact:
Paul Johnson
Marketing Manager
Birdstep Technology - Raima Division
Email: mailto:paul.johnson (at) birdstep.com
Phone: +1 (206) 748-5300
Web: http://www.raima.com
###